Zella - Premium Responsive Magento 2 Theme (RTL supported)
Details
General information
Are you looking for a modern & beautiful theme for your Magento 2 shop? Zella will be a great choice for you.
Zella catches eye watchers by the simple design but still keeps the sophistication. Zella suitable for every type of store and great as a starting point for your custom projects suitable for evts.
Zella theme - Demo 2
A Premium Responsive Magento theme with extremely customizable admin settings. Perfect responsive multi store Magento theme. 8+ Homepages Demo. Unlimited Colors Power Admin. This theme includes 10+ extensions. Free lifetime updates. On the home page you can quickly show Bestsellers, New, Featured, Random, Latest, and Special products, customizable multi tabs, multi rows, grid, slider easy config in Admin Panel.
Compatible with Magento: 2.1.x, 2.2.0, 2.2.1, 2.2.2, 2.2.3, 2.2.4, 2.2.5, 2.2.6, 2.2.x, 2.x, 2.3.1, 2.3.x
Let take a look of Zella's remarkable features:
Outstanding features
Zella brings 8 amazing homepages on Magento 2 with unique layouts. The design and layout of each homepage is different, but they are both convenient and clean, helping to increase customer experience when visiting the store.

Choose a homepage for your Magento 2 store
Full Responsive & Retina Ready
Be was created in accordance to latest responsive standards and works perfectly on all devices. This theme works also perfectly on devices with Retina displays. Logo, icons or images are totally sharp and looks amazing.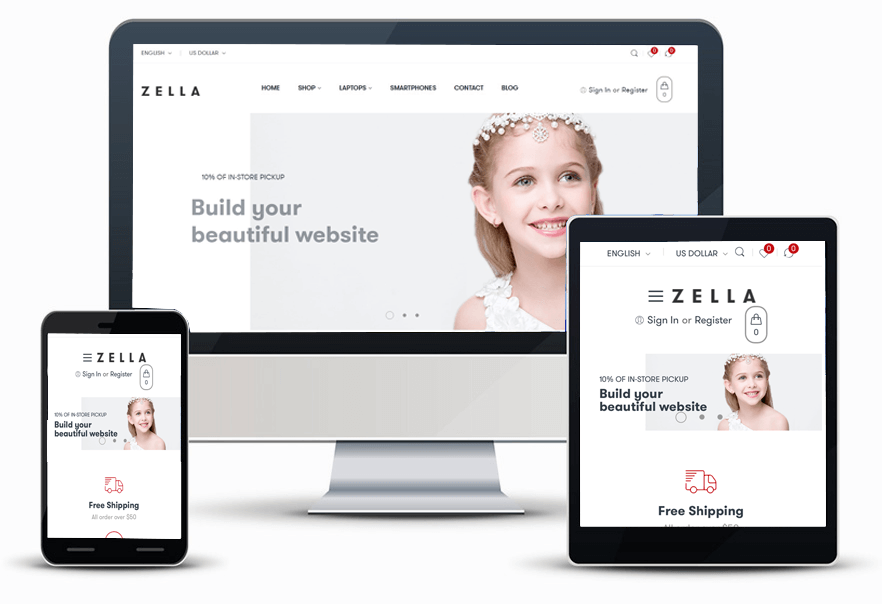 This is an extension that helps customers to quickly view product information but also adds preferred items to carts without leaving the current page.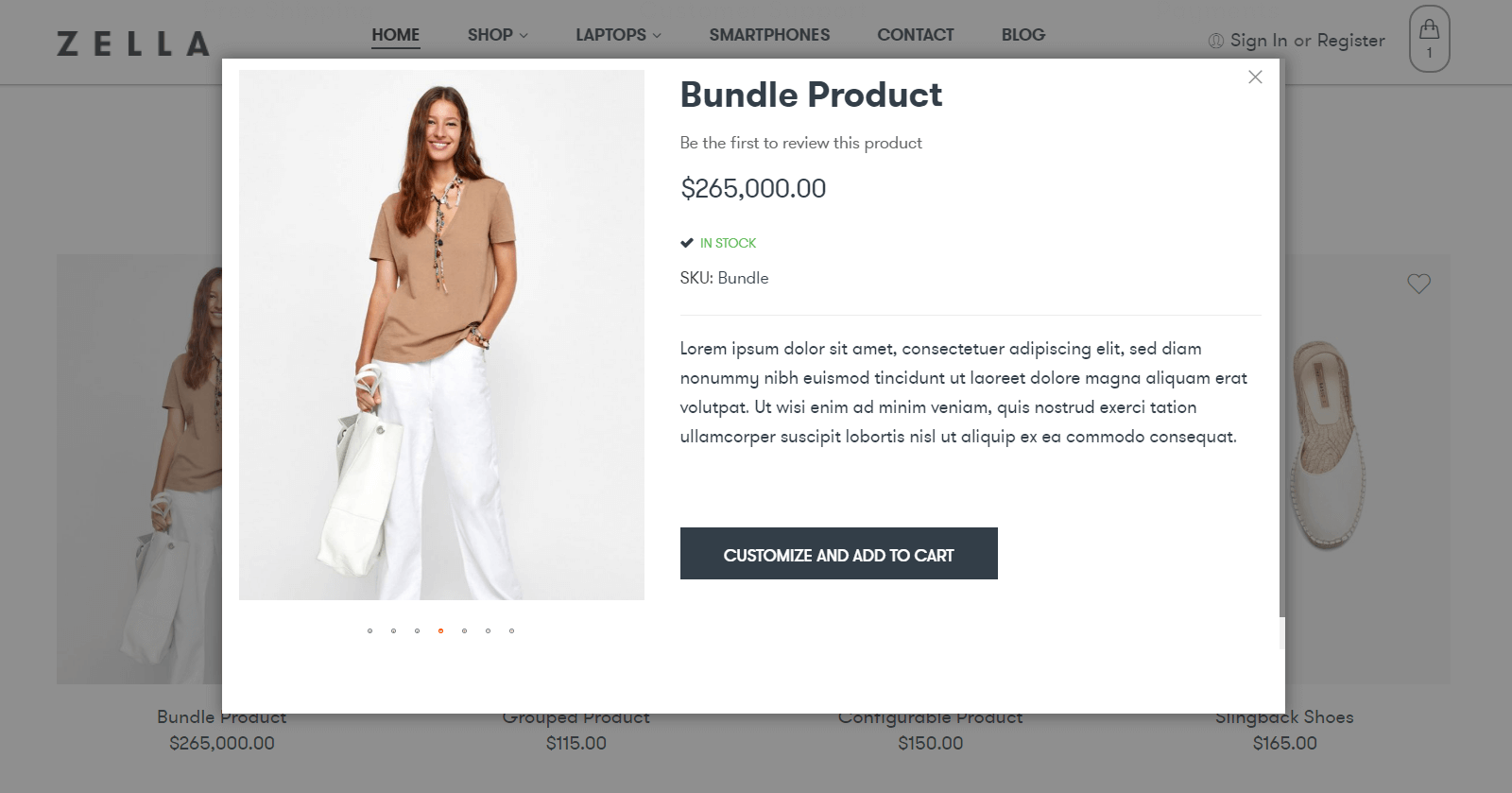 A product quick view popup
With Product zoom, customers can view high-resolution product images with image zoom interactively. Add a thumbnail carousel, useful for products with many images.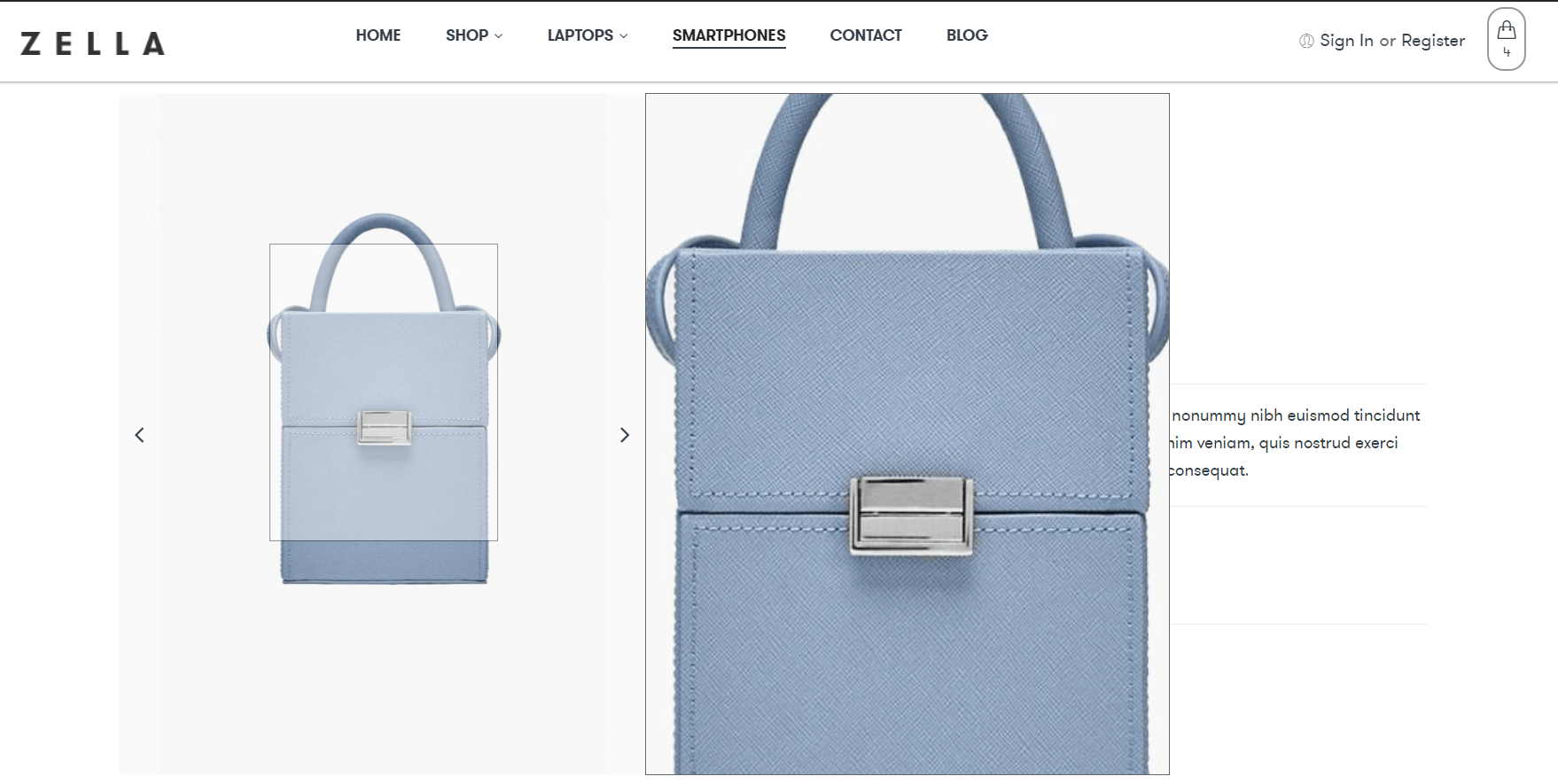 Zoom products quickly and easily
In any online store, a good looking interface is the first factor in attracting customers. With Magento Banner Slider, your e-commerce store will become more professional and lively. Even more, if you are looking for an extension to highlight your promotion, hot news or any target information, Magento Banner Slider will be the best choice!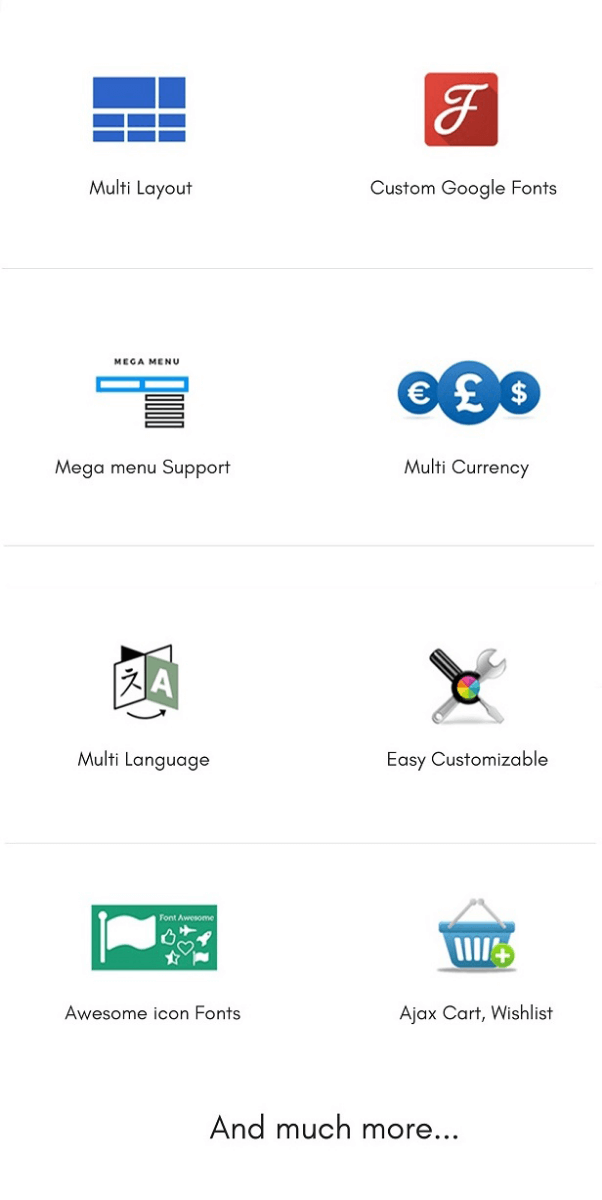 Full Features List
hiddenFully Responsive
hidden8+ home page layouts
hidden4+ Product Detail layouts
hiddenSpeed optimized
hiddenMobile optimized
hiddenUnlimited Colors
hiddenCustom 10+ widgets
hiddenPopular Products sliders
hiddenCountdown Timer
hiddenLookbook pin Products
hiddenAjax art to cart
hiddenLayered Ajaxcart
hiddenQuickview
hiddenElevatezoom
hiddenFancybox Lightbox
hiddenThumbslider Image Product
hiddenSocial Icons
hiddenTestimonial
hiddenLatest Tweets
hiddenInstagram stream
hiddenSocial share
hiddenProduct Labels
hiddenShop by brand
hiddenBrand slider
hiddenBlog
hiddenExtra menu
hiddenBanner slider
hiddenTabs Category
hiddenTabs product
hiddenNewsletter Popup
Why choose our products
hidden
6+ Years
on the market
We deliver on time and always do our best to minimize implementation time
hidden
Free
life-time update
Magepow Developers always devote themselves and conscientious to serve for the benefit of customers
hidden
Free
6 months support
Developers Team have more than 8 years experience of working on the Magento platform
hidden
100%
Open source
We ensure to provide the Magento services with the best cost and best value
hidden
30 Days
money back guarantee
We fix any issue related to our services in 30 days from the delivery
hidden
6000+
Happy Customers
Magepow has provided products and services for 6000+ Happy Customers from around the world
Video Magento 2 Tutorial - How to customize Magento 2 Homepage
Contact Us
If you have any questions about Zella Themes or our other products. Let's fill in your information and questions below, we will answer you!