Lookbook Pin Products
Magento 2 lookbook ( Shop by look) extension helps Magento website create professional and beautiful lookbook pin product.
SKU
Lookbook Pin Products
Compatible
Magento 2.0.x, Magento 2.1.x, Magento 2.2.x, Magento 2.3.x, Magento 2.4.x
Magento 2 lookbook ( Shop by look) extension helps Magento website create professional and beautiful lookbook pin product.
Optimizing the customer shopping experience is essential for any Magento e-commerce website.
With the Magento 2 Lookbook (shop by look extension), you can combine quickly the product and image to create a beautiful product collection for your store.
How does Lookbook work?
Lookbook extension brings website the professional features: Pin products to image, create an intuitive interface on your store.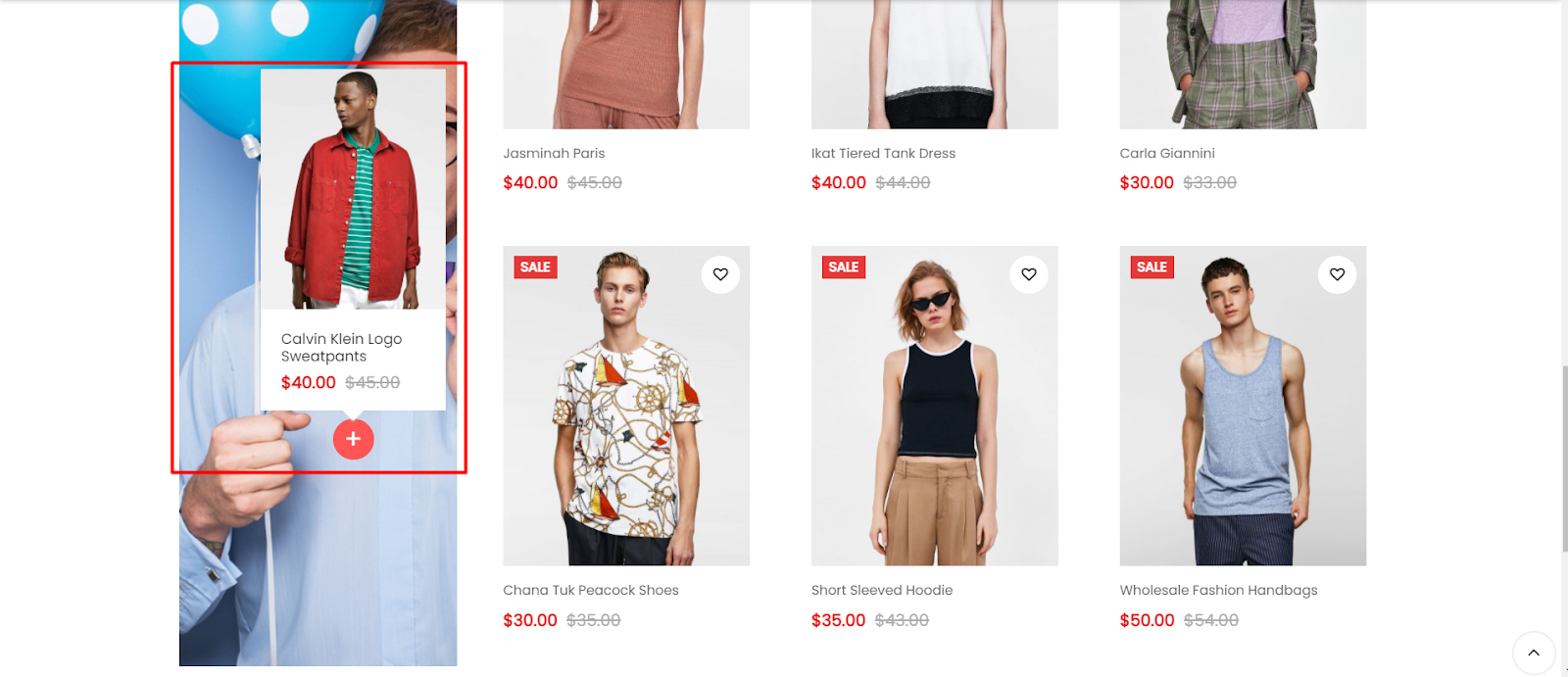 Lookbook pin product in frontend Magento 2
Create any Lookbook product
On the admin panel, you can upload images and use pin product features in any image. This extension supports your organized beautiful website layout.
Create your own unique catalog product photos quickly:
Combine the beauty of accessories to highlight the main product

Use related products to create a theme: a seasonal theme, a weather theme, a lookbook that tells a story.

Pin the ingredients that make up a product
Insert link product in product image
The module provides the feature to insert links into images.
When the customer clicks on the image with the product pin, a small popup pops up. Customers can view the product information summary and access the product detail page if desired.
Add unlimited lookbook with the widget
With the Magento 2 Lookbook extension, you can insert the lookbook anywhere you want on the page.
Flexibility in the layout is emphasized by the development team. It helps administrators easily customize the beautiful website interface to attract customers.
The Magento project is more complete with the Lookbook extension
The first, shorten the time to complete the project
Finish your project fastest with the best results. Our extension helps you create a professional feature in no time with just a few simple installation and configuration steps.
The second, increase interaction between products and customers
The customer buying process is very complicated. Creating more and more conditions for customers to interact with the product will have a big impact on its buying behavior. This increases the conversion rate of your store.
Third, increase website interface performance
Magento 2 Lookbook allows customers to 'shop by look'. Customize the look of your website to live. Save customers' time and effort when searching for related products, increase customer experience.?span>
Full Features
Easily create Lookbook pin product from admin panel

Support widget

Enable / Disable each lookbook

Unlimited images

Unlimited pins

Customize each pin in detail

Insert the product link in the image

Responsive

100% compatible with open source
Contact us
If you have any questions about Mosa Themes or our other products. Let's fill in your information and questions below, we will answer you!