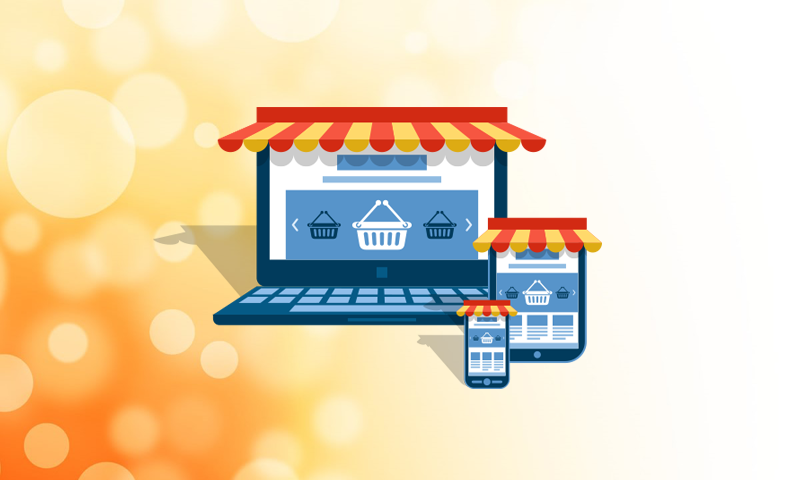 In this post, I just talk about storefront theme layout, not discuss theme layout for specific items and products. A storefront is a place that customers see first when access on your online store, so the coordination of eye-catching element is so necessary.
There are seven factors to let you choose the right layout:
1. Above the Fold and Below the Fold
Above the fold is positioned in the upper half of a web page and visible without scrolling down the page. It catches customers' eyes: more than 60% attention of customers to above the fold, a good theme layout will use this as much as it can to pay attention of customers. You should use this part to put hot deals, discount, or push critical information to attract customers.
Below the fold content is hidden to the user when the page first loads, so it makes one more responsibility for above the fold: must attract customers to make them scroll.
2. Do not use bad stock photos and care about the photo size.
Using too much bad stock photos can make your eCommerce store appear disingenuous, lost customers' trust in your brand. You should use the real and authentic picture of your products.
Human's eyes are attracted by large size image then small size and finally is text, so you should find out and put the image in the most reasonable way.
3. Grid layout and natural flow
From reality to online, grid style and natural style layouts always is the best choice for sale. Supermarket and convenience shop always put the products by those layout styles
Nowadays, with digital technology, it still tends to be the best for eCommerce sites, any theme layout developers all at least created one grid style layout or natural flow. Research and studies have shown that people tend to view websites in an E or F formation, starting at the top-left corner and working their way horizontally across the page, then down the left side, horizontally again, so sort content in an E-shape to guide visitors' eyes according to your intention. According to Neil Patel about eyes attractive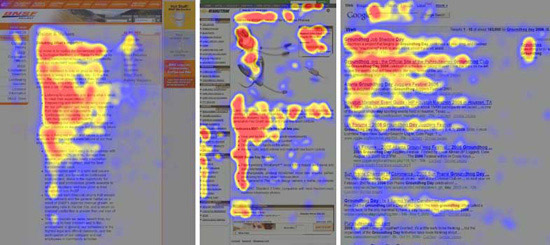 Heat Map Eye-tracking of the Natural Flow
4. Focus on visuals, don't forget the text on product pages but keep text to a minimum.
Visuals are essential because of their effect on customers: it makes customers remember longer and attract customers' attention. But don't forget the text on the product page, it's important too. Visuals can attract customers, but the text creates sales and gains profit. You must also note that keep text to a minimum; don't make it too long; going straight to the point; provide information for customers, and avoid needless distractions
5. Mobile optimization
The traffic of mobile devices on surf eCommerce web is occupied more than 50% total traffic, so it is needed to have a theme layout that can optimize mobile devices.
6. Color is king
Color makes emotional reactions, and different color makes the diverse experience and feeling. So, it's essential to show your style, and if you follow the study of color, you can attract more customers with a reasonable color distribution.
7. Search box
Another thing that very important is the search box of your website. Customers who use your search box is likely to purchase products, and they are willing to pay for their need. Therefore, a friendly and prominent search box make customers easy to find goods and increase their ability to purchase.
In brief
A great theme layout for your Magento eCommerce site in particular and all platforms eCommerce site, in general, is essential, not only for beauty thing but also the business thing. Here are some of the themes that were optimized for increase sale and perfect to attracting customers with features:
There are Premium Responsive Magento themes with extremely customizable admin settings. Suitable for every type of store
High as a starting point for your custom projects.
Perfect responsive multistore Magento theme.
Ultimate Colors Power Admin.
This theme includes 10+ extensions.
On Home page you can quickly show Bestsellers, New, Featured, Random, Latest, and Special products, customizable multi tabs, multi rows, grid, slider easy config in Admin Panel.