At Magento Imagine 2019 Conference in mid-May, Magento has revealed patch 2.3.2 with 130+ product quality improvement, 75+ security improvement, two new sale channels: Amazon and Shopping ads channel, and 200+ Community pull request.
Those features were planned to develop when they release Magento 2.3.1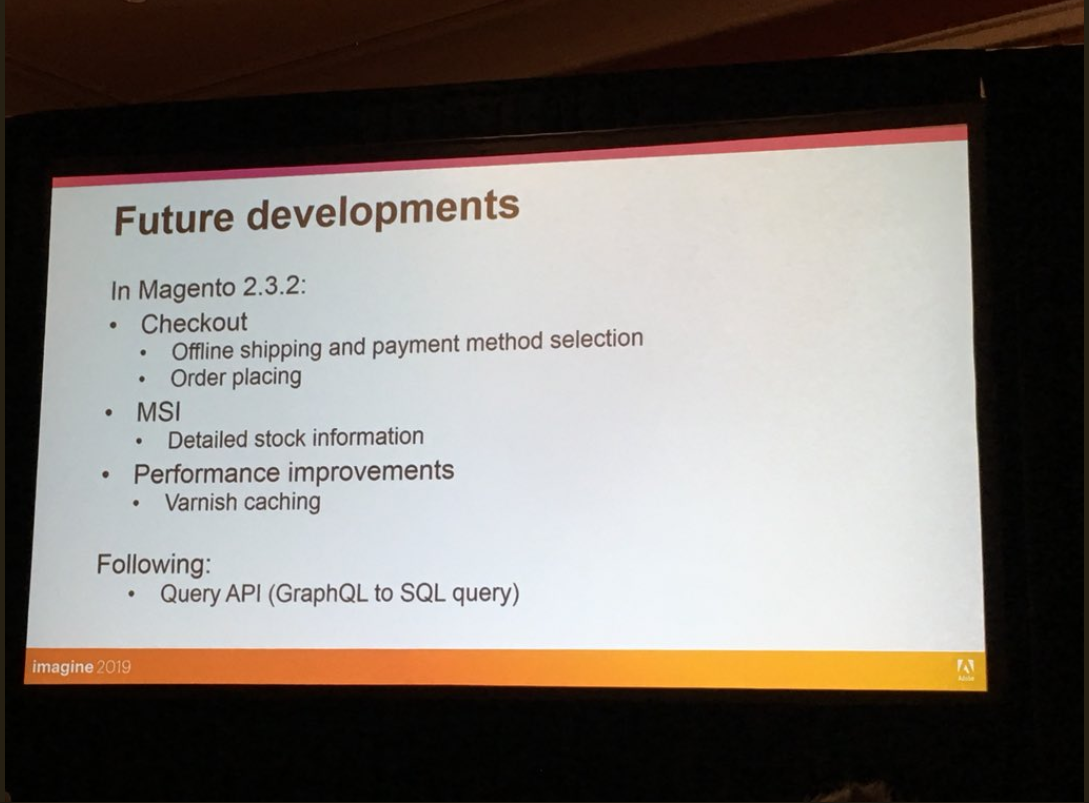 Time to release Magento 2.3.2:
This June, Magento will release version 2.3.2 official. Here is the release summary from Q4 2018 to June 2019: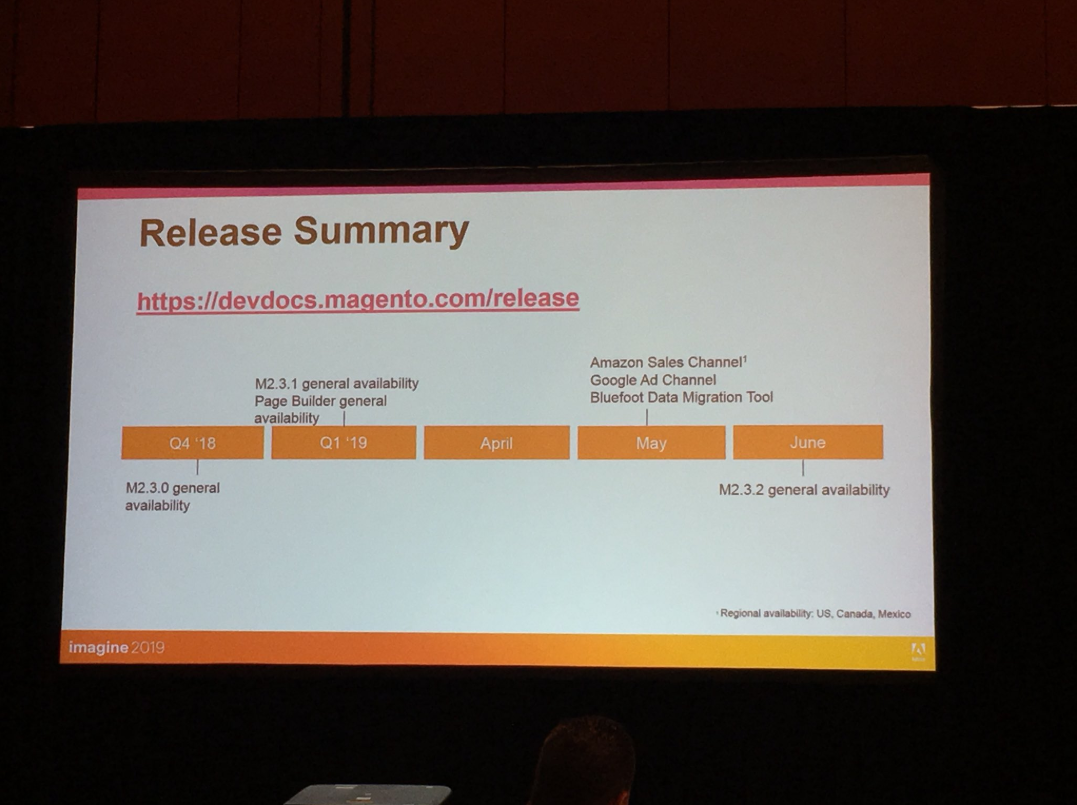 Magento 2.3.2 Sneaky preview:
Here are some notes from Magento:
GraphQH

Expanded GraphQH coverage for cart/checkout

Caching for GraphQH queries

Performance Improvements

Significant storefront page load time improvements under load (20%+)

Asynchronous operations in Admin

Increased focus on Security

Google reCAPTCHA module for PayPal Payflow checkout

Amazon Pay PSD2 compliance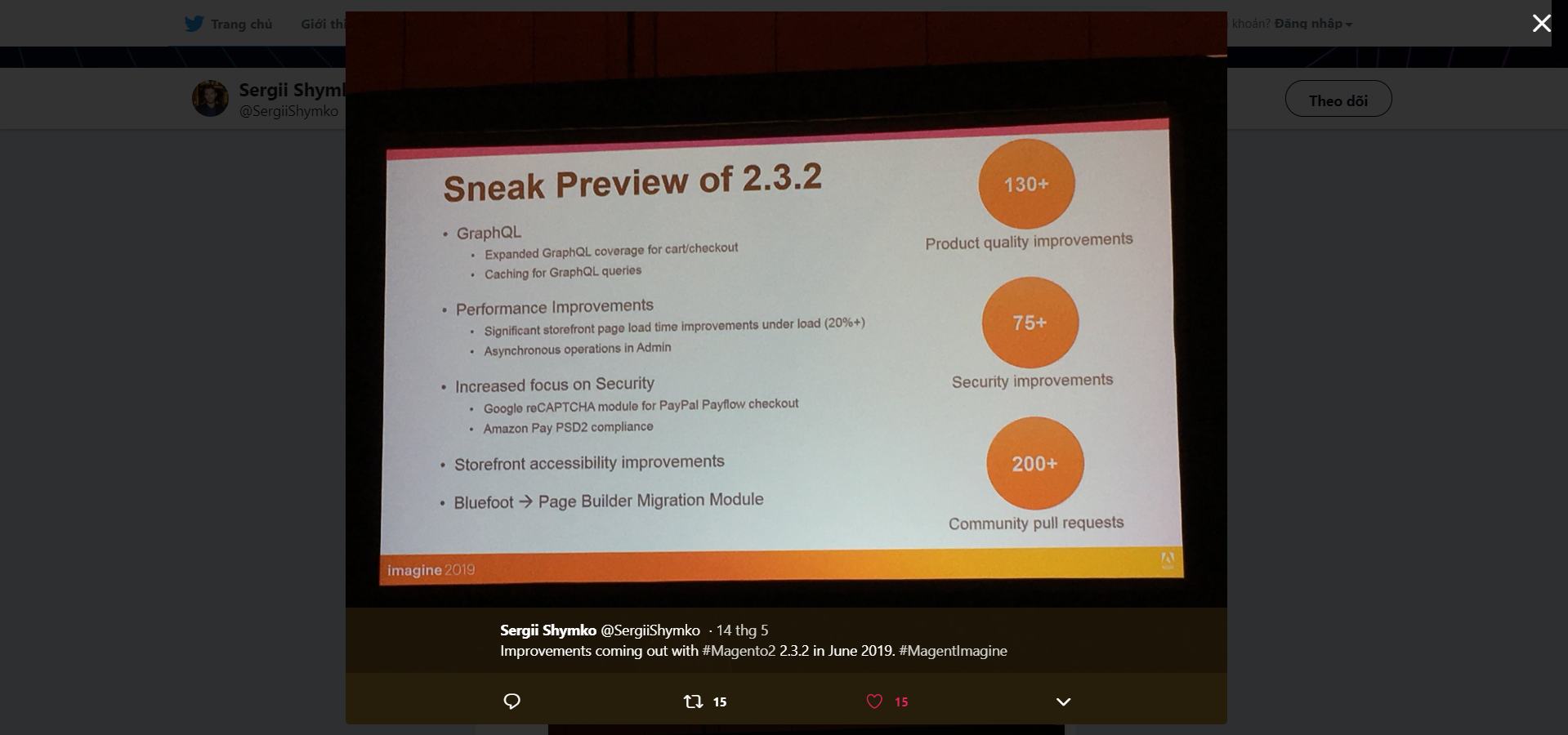 Tweet of Sergii Shymko, Magento Architect, at Magento Imagine:
Improvements coming out with #Magento2 2.3.2 in June 2019. #MagentImagine pic.twitter.com/BeoB0nkJBx

— Sergii Shymko (@SergiiShymko) 14 tháng 5, 2019
Let's wait for Magento 2.3.2 official release this June.
Check out the latest Magento version