1. SEO & the benefits of SEO e-commerce
SEO web marketing (Search Engine Optimization) is the process of applying techniques to help improve your website's ranking on the search results page. High website rank is an SEO result that needs to be achieved.
In the digital age, competition is increasingly fierce, the role of SEO is increasingly important. Effective SEO activities help businesses:
- Website received high rankings on search engines
- Attract more customers, increase visits to the website
- Increase conversion rate
2. SEO steps for e-commerce website
SEO brings many benefits, important to the success of every website. Here we will learn about SEO steps for Magento ecommerce websites.
Step 1: SEO audit about technical
- Check hosting name, server
- Check the domain
- Check and verify website ownership
- Check out Google Analytics
- Set up tag manager code
- Check XML sitemap
- Check for robots.txt
- Check Structured Data
- Check Hrefang language tag
- Check website speed
- Responsive testing
- Check Google penalties
Step 2: SEO Audit with On-page elements
- Check site structure
- Check the structure and friendliness of the URL
- Check out Breadcrumb
- Check and optimize Title tags and Meta Description tags
- Check tags and text formatting
- Check logo & favicon
- Check image and alt image tag
- Check the quality and duplication level of the content on the website
- Check for bad links, bad traffic
- Check internal linking structure
- Check and process 404 pages
- Live chat
- Comment
- Test customer experience on the web

Step 3: SEO audit with off-page element

- Check backlink profile
- Check link with Social Network
- Check Local SEO
- Check Google Analytics maple site
- Check out Google Search Console
- Set up the tag manager code
- Examine the XML sitemap
- Check for robots.txt
- Check out Structured Data
- Check out the Hrefang language tag
- Check website speed
- Responsive testing
- Check for Google penalty errors
Step 4: Analyze and select keywords that need SEO
Keyword analysis is an important step just after the 'creating relevant content' step. The correct set of keywords makes your SEO project more effective.
You need to define keywords based on customer interest. A keyword that does not have a high score and is relevant to a customer is effective.
A few parameters related to the keyword you need to consider are:
- Average monthly search volume
- Keyword competition
- Keyword difficulty
- Customer's need
- Competitors' target keywords
Step 5: Create content for the homepage, category page, product page, and other pages on the website
- URL optimization
- Optimized title, meta description, heading
- Build SEO standard website content
- Build content based on analyzed keyword tables.
- Build content that focuses on customer experience on the page.
- Unique content, always innovating, minimizing duplication
- Useful to customers
- Actual objectivity, creating trust with customers
- Community-friendly, easy to share on social networks
- Create request pages Advisory
Step 6: Search/navigation page optimization
The navigation bar located on the left side of the e-commerce website's interface has the role of helping users find products quickly and accurately.
With Magento website, you can use Magento 2 Layered Navigation to create professional navigation bar, increase customer experience. Shortening the shopping process for customers also helps increase sales for your website.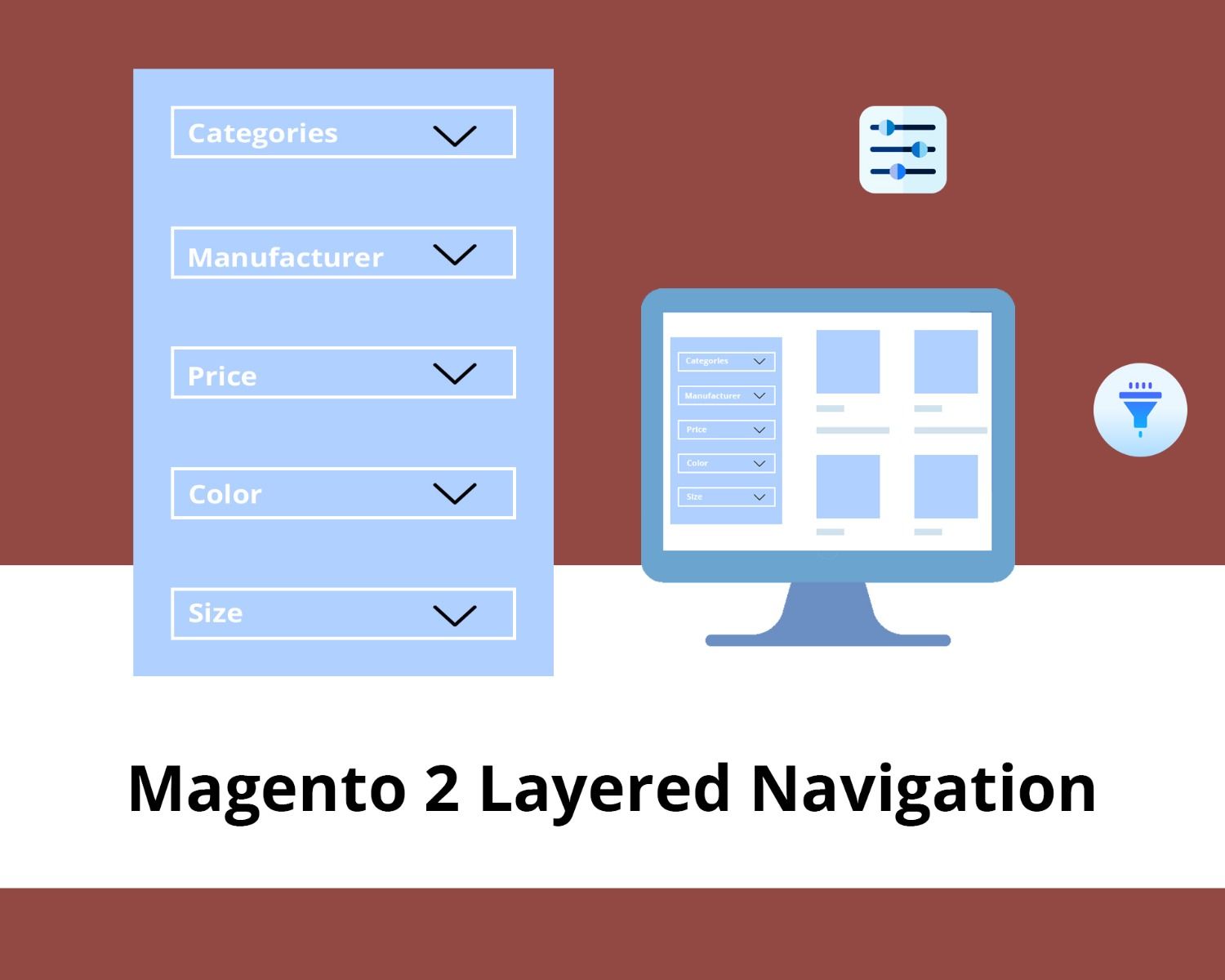 Step 7: Set up search engine-friendly out-of-stock product pages
- Set up a smart page for the product to be temporarily out of stock
- For discontinued products: offer some solutions such as: returning a 404 page, setting up a 301 redirect or maintaining a product page. If you don't make the property available in the future, you can submit a request to remove the property link in Google Search Console.