Posted:
February 17, 2020
Today I will show you how to config for allowing Choose product color via the product image in Magento 2. It will help your customers have a good impression. You can do it through a few steps.
To help you understand, I will show the default Magento setting for color swatch in the frontend here.
You can see in the default colors are simply colored boxes.
Step 1 :
Go to Admin -> Store -> Attributes -> Product -> Edit color attribute
In "use product image for a swatch if possible" select "yes" and save.
Step 2:
Now refresh Magento cache
php bin/magento cache:flush
Go to your frontend and check the result.
Now, look it so great, on the category page.
And in product detail page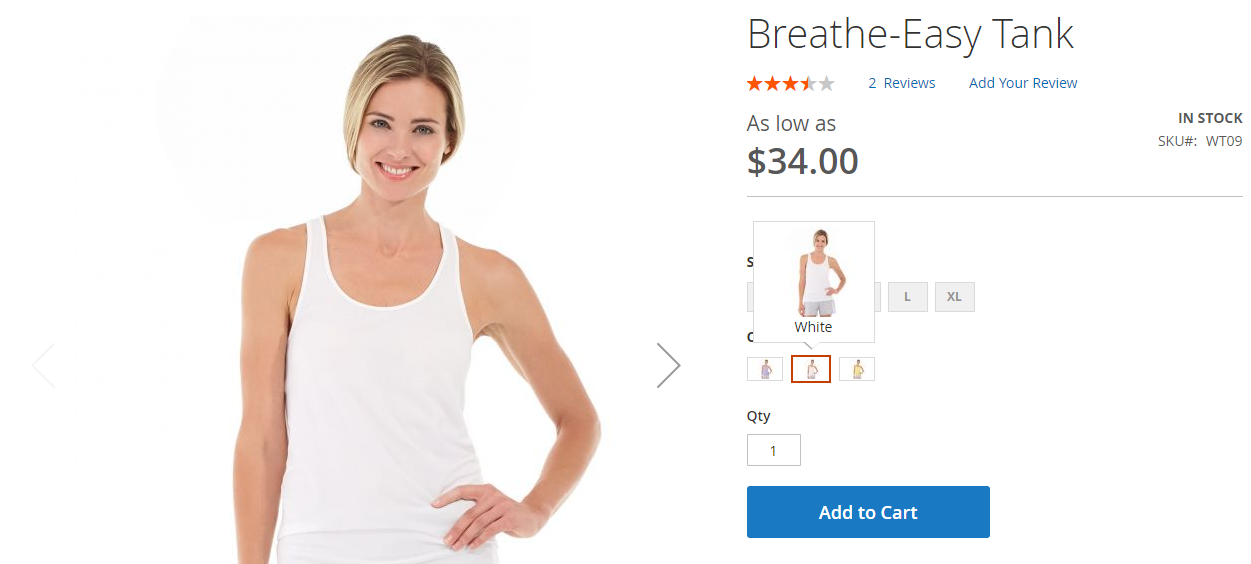 Done. Hope this article will help you in some way.