Surely anyone wants to create and develop your own store to be global, so the language and currency of your website are important when you distribute your products out of the box, out of your country. In the last post, we talked about how to add multilingual to Magento store, we will discuss adding currencies to store views. Adding currency is easier than add multilingually, you don't need to have any technical knowledge, just work on the admin panel.
Step 1: Currency Setup
In Admin Panel, tap Store then switches Store View from Default Config to what Store View you want to add Currency, tap Currency Setup: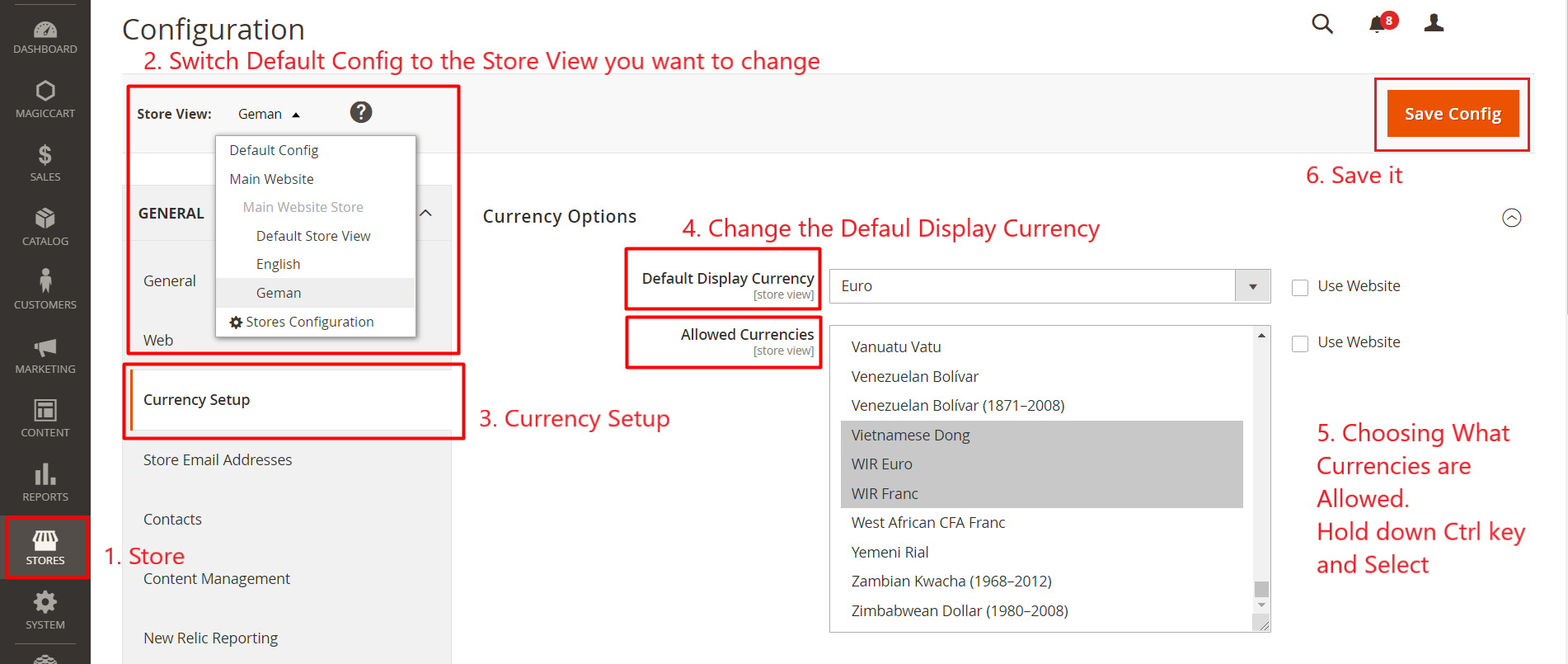 Save Config.
Step 2: Setup Schedule Import
Switching to Default Config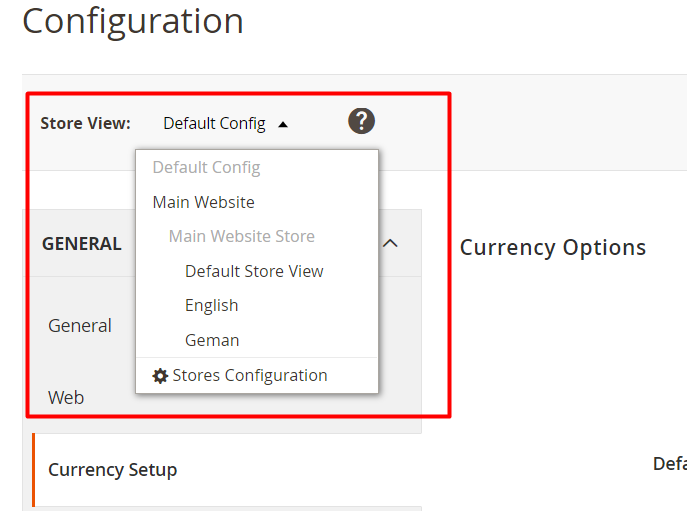 When still in Currency Setup, scroll down to Scheduled Import Settings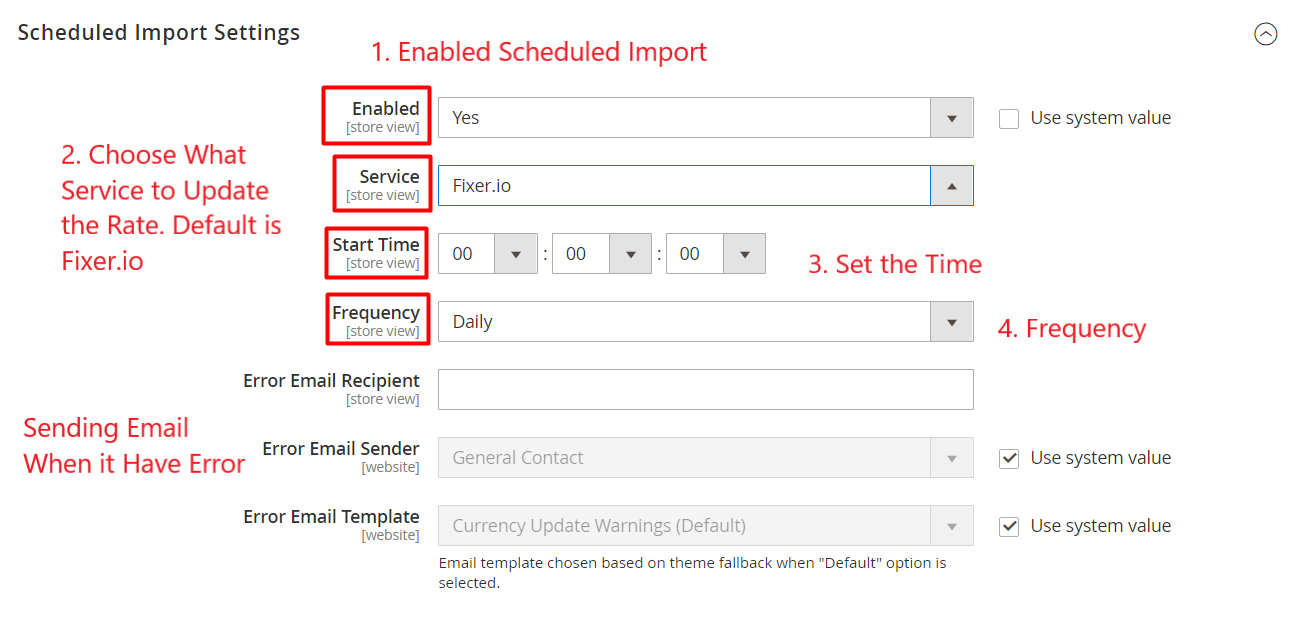 Save Config.
You also can update the currency rate as manual
Admin Panel -> Stores -> Currency Rates
Change the Currency Symbols
Admin Panel -> Stores -> Currency Symbols

To sum up, Currency and Language are two important elements to bring your store to global, make sure you can set it up.