We all know that both of Mobile Web and Mobile App are important and the combination is necessary for increasing the experience for users
1. So, How Does It Affect eCommerce and also to mCommerce?
mCommerce is known as a natural progression of eCommerce, it contributes a massive profit to eCommerce and also the economy. Mobile devices are increasingly developed and expand, to grasp the mCommerce opportunity, you should learn and develop the necessary skills before mCommerce becomes too tricky to enter. So, is it essential to have an app for my business while I built an entire mobile web? Why is this time? Is it difficult or costly to have an app?
To answer those questions, I will start with some statistics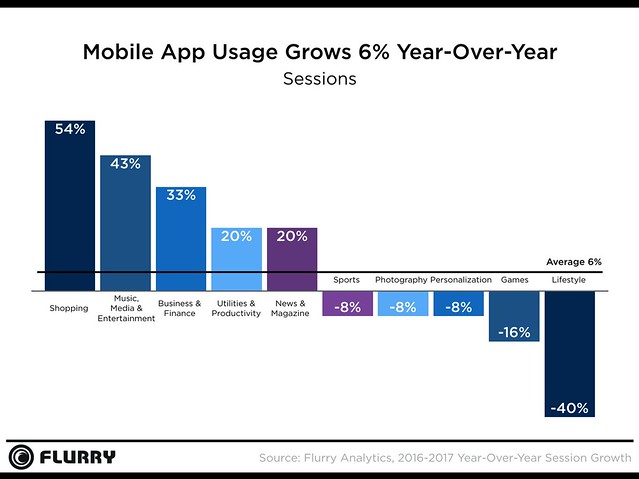 As you can see in the above statistics, customers use 54% of the time to use the app for shopping, so it is essential to own a convenient app. This post only talks about shopping, not to mention the applications of mCommerce on the app will be significantly optimized (payment, banking, etc.).
The App also has a higher retention rate (probably because of its friendly, fast interface and convenience).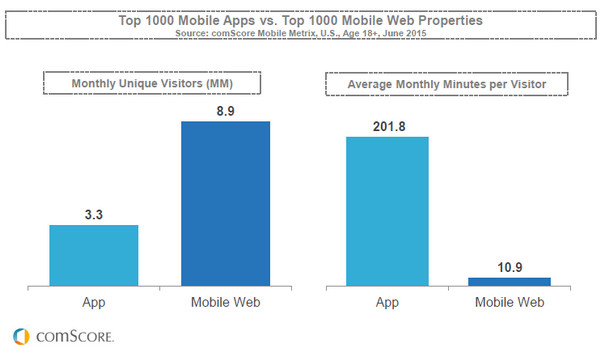 As for the stats above, the number of web users can be more than three times but the average monthly minutes per visitor is 20 times more than web users, and if divided by per capita, each App user will use 50 times more time than the web users. Retaining customers longer -> the proportion of customers making decisions is higher. If the customer does not buy the goods, the longer they stay, the brand awareness for your shop will be.
If you build the app and attract customers using your app, you can easily create and use more marketing campaigns as you can provide discounts, offers, or rewards for more when they use it. Customers are likely to spend more money when they receive a personal discount. You can also use the app to push notifications for people with a low frequency, an effective marketing way.
2. Building an app is essential, but what type of app you should build for your business?
If you are a big boss in eCommerce and you have enough financial resources, don't think much, choose the native app, building the separate mobile web, hiring the best developer team, and wait for the successful result. But if you don't have enough financial resources or time, you should consider PWA.
So, what makes PWA different from others? PWA is called the solution of the future, can offset the defects of a native app but still ensuring the features of the native app
Look into an example of PWA: Tinder, a globally famous online dating app. Not to mention its native app, Tinder also has a PWA version, and its effect is unexpected: the size from 30MB reduces to 2.8MB but still provides features, loading speed is significantly faster than the web.
Not only Tinder's success in building PWA but also Uber is a typical example. When mobile device signal 2G network, PWA Uber still response the need of users. You can check out some stats of PWA there.
Therefore you can trust on build PWA and lead the upcoming revolution, when mobile devices looking for ways to improve users' experience on the Internet, PWA is the way you respond to the mCommerce trend.
3. Is my Magento Store can install PWA?
If you are using Magento, fortunately, Magento has announced the availability of PWA studio on 15/1/2019. Until now, Magento has also formed the Magento PWA studio community even though it is not large comparing to the Magento community, partly because of its young. However, your questions can be solved to help you develop your Magento PWA. You can see how to install here Magento PWA Studio.
Magento PWA studio may be the proclivity of the future, developers saw its prospects and start developing it.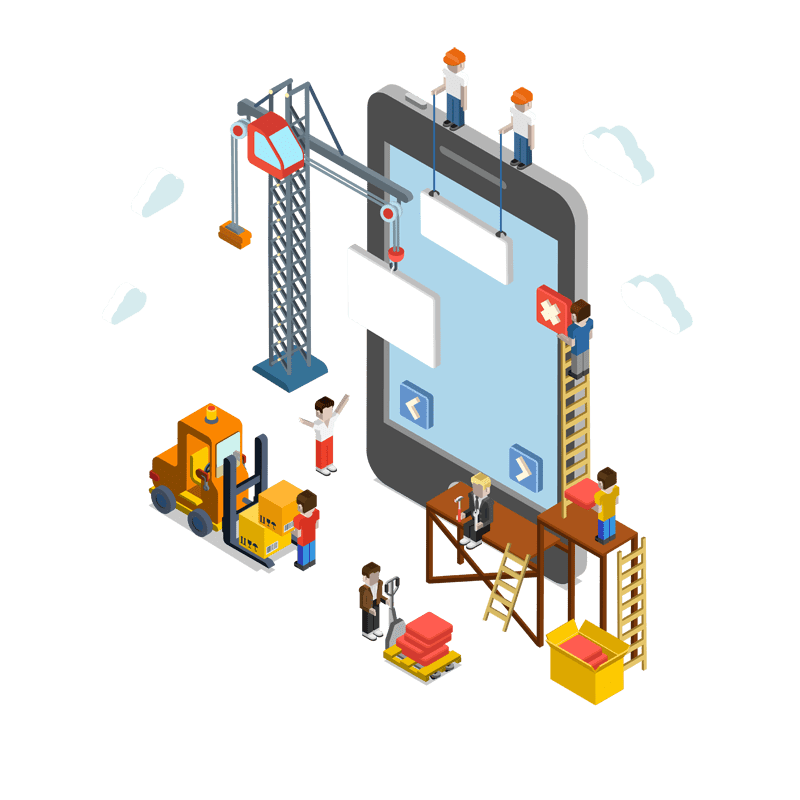 4. Why should I install Magento PWA Studio? Why not using third-party PWA providers?
Magento already has a large community available, so it is easy to develop Magento PWA Studio. Magento PWA studio gives you the ability to create and manage your own PWA interface. Whereas if you choose a third-party, you will easily get a PWA right away, but in the long run, you will always need those developers, a constraint that seems fragile but also affects you, you have to pay for them monthly with the high cost and you don't know when they won't support PWAs. If you are using Magento, you should choose Magento PWA studio because when you still able to use Magento, Magento PWA Studio still able to develop.
5. Which Magento version support Magento PWA Studio?
At this time, Magento only supports PWA Studio for version 2.3 and later. Maybe this is the reason why the Magento PWA studio hasn't signed yet because the number of Magento 2.3 users is scanty and there are a lot of users using Magento 1. If you are in Magento 1, it is recommended to migrate it because many features and user experiences are better. Find out our Migration Service or Upgrade Service.
6. How much does it cost to get Magento built PWA
The cost is unstable, depending on your customization and requirements with Magento PWA. If you choose a third-party to work for you, it will be convenient but costly because you don't have to learn. If you have a bit of knowledge about the server and technical expertise, you can install the PWA studio yourself at no cost. Or If you don't have any technical knowledge, I recommend you hire a development team to build Magento PWA Studio.