1. What is Magento and a good eCommerce platform change what?
Most companies launched their online store. To build it, they often use a CMS (Content management system), because of its functions like managing their sales, SEO, and marketing actions. So a good CMS make your online store more professional, easy to manage content and people, choose what CMS to use is so important.
Magento is an eCommerce platform that has been trusted by many global companies (Coca-cola, The North Face, Ford, etc.) since the moment it was launched, 2008. Today, with more than 250.000 merchants over the world, it is considered to be the best eCommerce platform. And more than a CMS, Magento takes you to the online business environment.
2. Why Magento
Challenge: Finding an open-source platform for eCommerce with high performance, large support community, mobile support, easy to make an SEO friendly website.
1. Open Source
An Open source is flexible, agility, speed, cost-effectiveness, and it is the future because it's a great place to innovate and develop projects quickly. A flexible, Open Source Commerce platform for Developers and Small Businesses, Magento said. This platform for eCommerce and open source = free to download, with a variety of features, although it isn't as robust as the Magento Enterprise but it still a great choice with the lowest eCommerce cost. It gives you full control and flexibility over the design and content of your online shop, and it is easy to use.
2. Simple and easy to use features
Magento's features were evaluated very high by their usefulness and ease of use, not to mention the bulk of Magento's features. It controls every facet of your store. You can easy to manage your sales, customers, and marketing. It also has reported for you, anytime, anywhere, fully report about your marketing campaign, your sales, and your customers. You can easily post a blog, upload the image of your products, design your store, etc. Magento also has extensions to help you with your business and services like distribution, tax, etc.
3. High-performance eCommerce platform
Magento is quite stable, the availability rate reaches 99.71% and its average loading time is one of the fastest platforms (Just slower than Shopify on the desktop and fastest platform on the mobile). It was evaluated by Aheadwork and customers' experience.
Here is the result of Aheadwork's speed test Fastest eCommerce Platform
4. Magento Progressive Mobile Web and Progressive Web Apps (PWA)
Not only it high on the website and progressive web for mobile, but also from Magento 2.3 or later, Adobe released and supported Magento PWA. Magento mobile web uses HTML 5, could easy to set up, backed by multiple devices and multiple store support to drive in new customers for your business and optimum use of M-commerce marketing features like scanner, barcode, push messages, coupons, etc. If consumers don't use Magento PWA and they direct access to your online shop by the browser of their phone, Magento will optimize the website for the mobile device. A good mobile experience is crucial for consumers to have an enjoyable shopping experience, so this is important.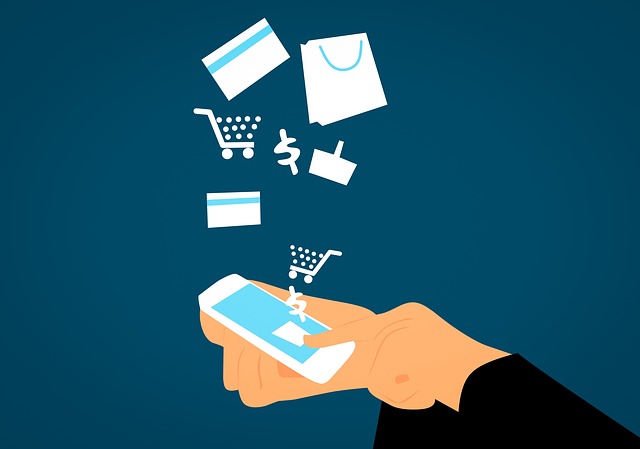 5. Large support community
With many users and interested developers all over the world, Magento has a large community to support you, and all questions that can be ask were answered. Magento is an open-source platform, and developers love it. It means so many developers were curious about it.
Find out Our Magento Tutorial to make sure about Magento's community.
6. Theme store diversity
High performance is not enough, your theme is the overall look, show your style, and a friendly theme can make customers feel safe and enjoy to purchase, so a friendly theme is necessary. Magento has so many free themes, but sometimes you need more than those, a paid theme is always better than a free one with more features and more good looking. Invest in paid theme always profitable. Magento has a huge theme store with diversity type, also have so many develop team ready to design theme, depend on your need.
Visit our Beautiful/Profesional theme store
7. SEO friendliness shopping site.
Did you know nine out of ten people start with a search engine when they surf the internet? It is a threat but also an opportunity for you if you can use it. Magento is a solution for you because it's the most search-friendly e-Commerce platforms, it creates search engine friendly URL's. Magento is an integrated extension of Google like Google Analytics, Google checkout, and Google base. It also has many features like build web sitemaps, locate layer, URL rewrites, tag, description, etc. Magento's advanced SEO support features give you more chance to put your products higher in search rank.
8. Evaluation of customers:
The ability of customization: Greater than others.

Magento has strong core functionality. WordPress is one of the most platforms but not in-depth about eCommerce, although WordPress created WooCommerce, it is still not as good as Magento.

Magento requires fewer developers than Shopify and WooCommerce.

Updates the website automatically

The software provides a rich set of ready-to-use features.

The best option for both B2B and B2C business

Why do Quora users Use Magento for B2B eCommerce
In Conclusion
With an open-source platform, Magento is more significant than others with excellent features, the reliance of customers, prevalent and has a very long story, we believe that Magento is the best platform for your online store, from small to large company.