First of all, I want to say that the integration can occur in two-way: WordPress into Magento and Magento into WordPress, but I don't recommend you integrate Magento into WordPress. And why people should integrate WordPress with Magento? I can say that Magento is the best for e-commerce, and we don't need to say any word about WordPress, a perfect platform for blogging and website. WordPress into Magento is an ideal combination with many benefits:
You can use Magento extensions to manage your store and easily manage post with WordPress extensions

Ease of SEO eCommerce product

Design a seamless blog-to-cart user experience
Step 1: Install WordPress
Download WordPress Follow the direction to set up WordPress: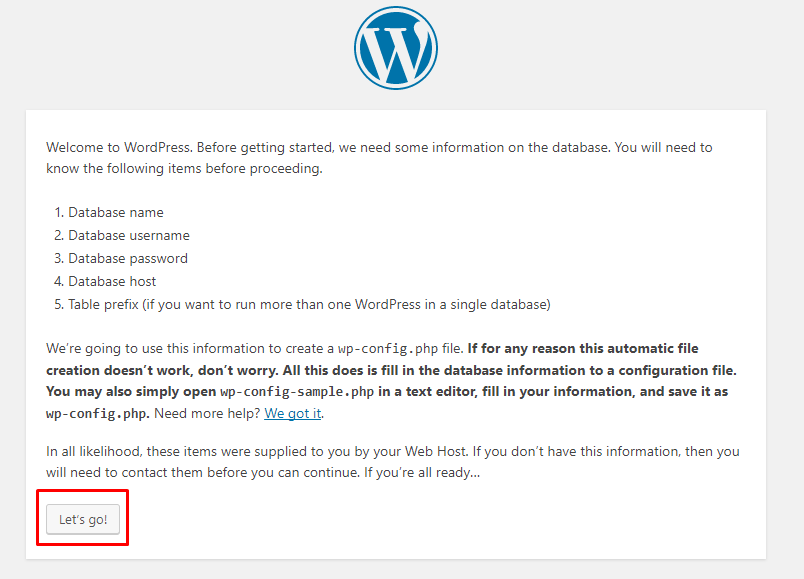 Step 2: Install FishPig extensions to integrate
Download FishPig Magento WordPress extension It has two versions, one for Magento 1 and another for Magento 2, I will show you how to integrate WordPress in both Magento 1 and Magento 2.
Magento 1
When the download finished, upload the unzipped folders and files into the root directory of your Magento 1.x store. On Admin Panel, Click on the WordPress option, you have to configure Database and Integration:

Tap Database:

Tap Integration:

Click on Save Config
Magento 2
Go to the app folder from the root directory of your store and create directories: code/FishPig. When the download finished, go to your Magento root directory, and you need to extract the files from the archive there. It will show like below: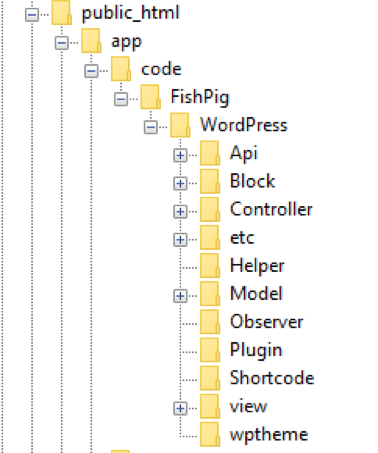 After that, you need to enable the extension and clear the cache, you have to run commands from the terminal using SSH access. Log in to your Magento store SSH account and go to the Magento root directory and run the below commands:
php bin/magento module:enable FishPig_WordPress
php bin/magento setup:upgrade
php bin/magento setup:di:compile
php bin/magento cache:clean
php bin/magento cache:flush
Then, you need to go to your Magento store admin configuration to Enable the Blog link and set the path of your WordPress installation directory. Go to Admin -> Store -> WordPress

Click on Save Config
Step 3: Copy Fishpig Theme
From the root directory of your store, tap app -> code -> FishPig -> WordPress and copy wptheme folder>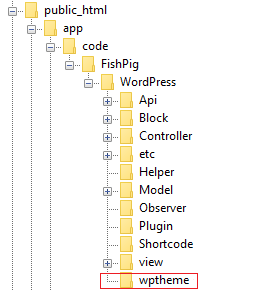 Paste wptheme in wp folder at location wp/wp-content/themes.
Rename the wptheme folder as fishpig: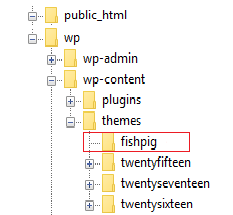 Step 4: WordPress Setup
When you finish the Magento 1 or Magento 2 setup, this step for your integration is to ensure those correct settings are applied in your WordPress to link the Magento integration. Go to your WordPress Admin -> Settings -> General. Change the Site Address (URL) from http://example.com/wp to http://example.com/blog.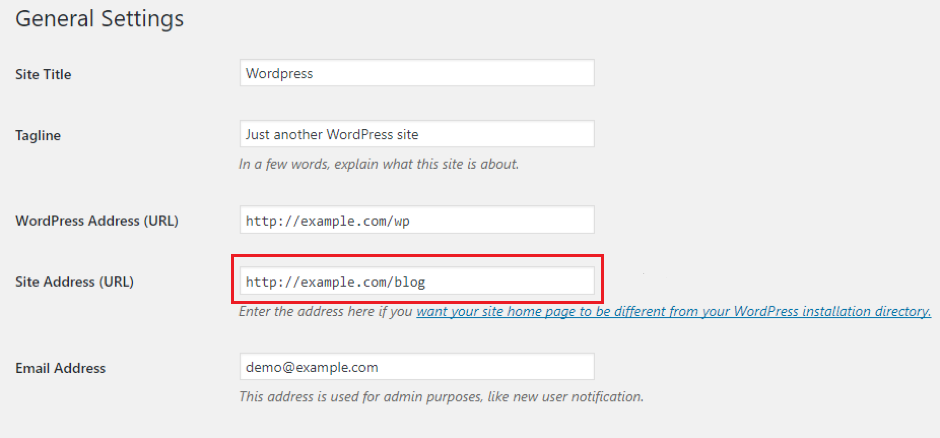 If your store using Magento 1, it has done. If your store is Magento 2, it has one more step to complete integration:

Select Appearances > Themes and enable the FishPig theme.
Click on Save Changes
To sum up, integrate WordPress into Magento has a lot of benefits. This tutorial is a full and detailed post to help you integrate. It has only one defect: cannot synchronize accounts together, which means if you sign up on the blog page, you can't use that account to sign in-store page and vice versa. But I think it is not a big problem because you just using the blog to SEO your website and get traffic. So, don't worry.