When designing and building websites for your online store, the logo is an indispensable important part. So how to change the logo in Magento 2? Let Alotheme learn how to change the Magento website logo in this article!
After installing Magento 2 on your online website, one of the first important things you need to do is change your business logo on the website.
Below is a complete guide to changing the logo on the website in Magento version 2.x.x.
Step 1: On the admin page, navigate to 'Content' -> 'Configuration' in 'Design'
First, you need to login into your Magento admin panel. In the Administration menu, select "Content", find "Design" and go to "Configuration".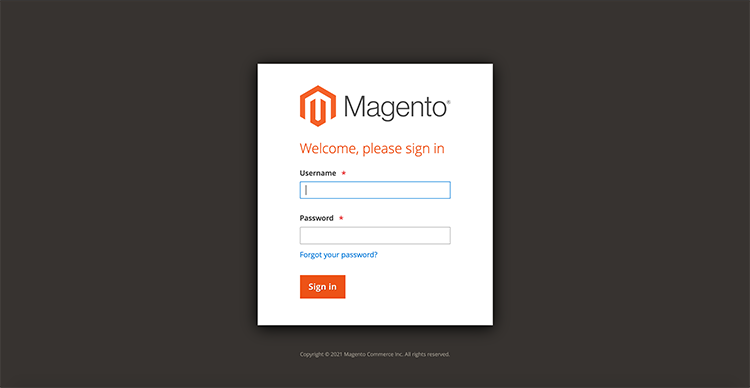 Login into your Magento admin panel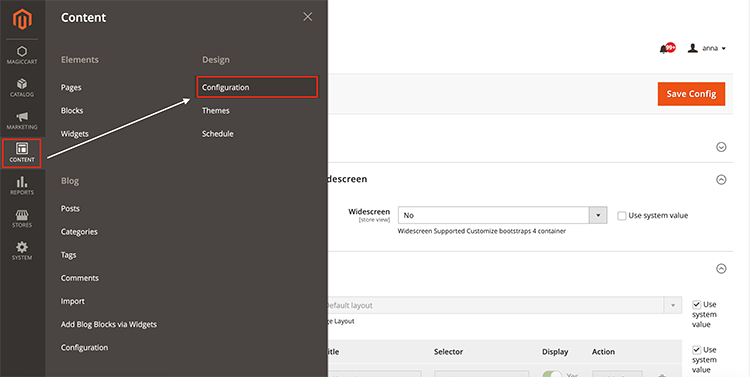 Select "Configuration"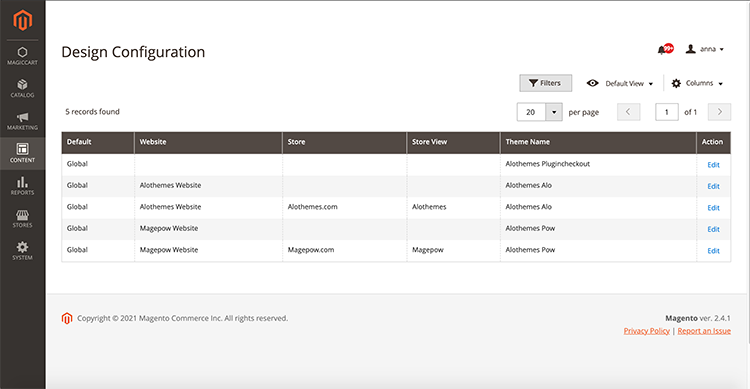 Result Step 1
Step 2: Find the website where you want to change the logo, click "Edit"
If you only have one website, click "Edit" to change the logo for your website. If there are many websites, go to the website where you need to change the logo and press "Edit".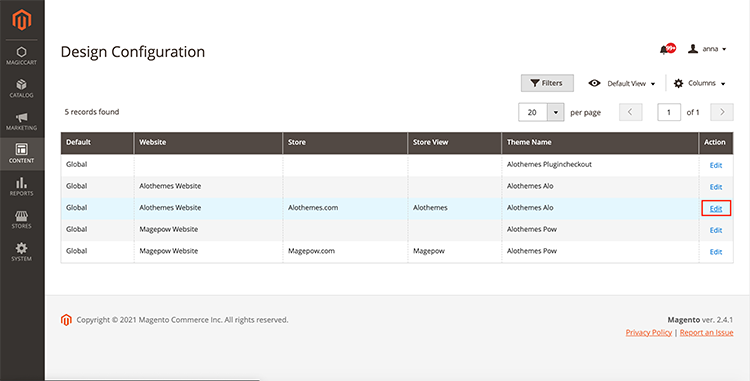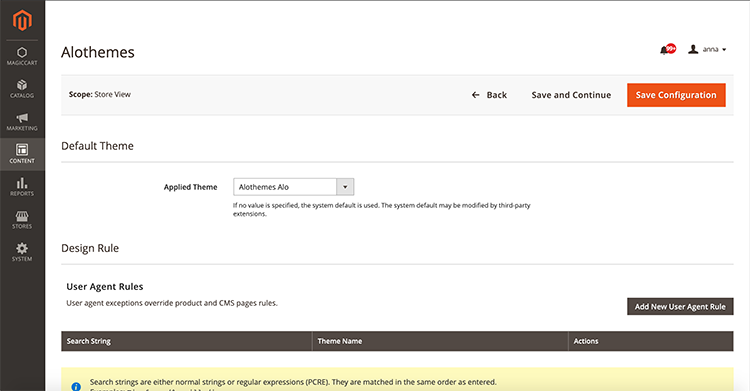 Result Step 2
Step 3: Scroll down to "Other Settings", find "Header"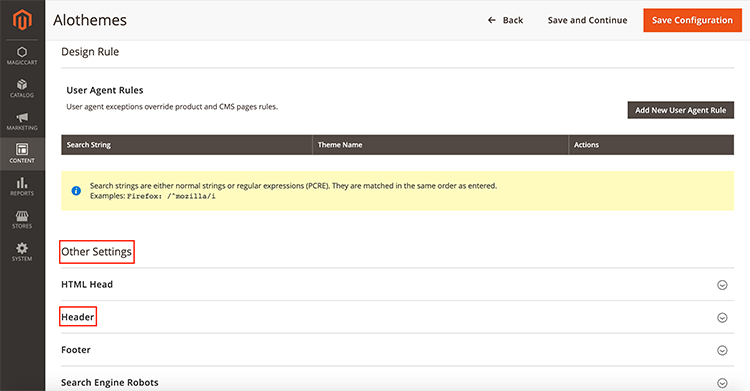 Find "Header"
Step 4: Expand the "Header" section
Configure the following settings:
Logo Image: Click the "Upload" button to upload a new logo. Allows images in formats like PNG, GIF, JPG or JPEG.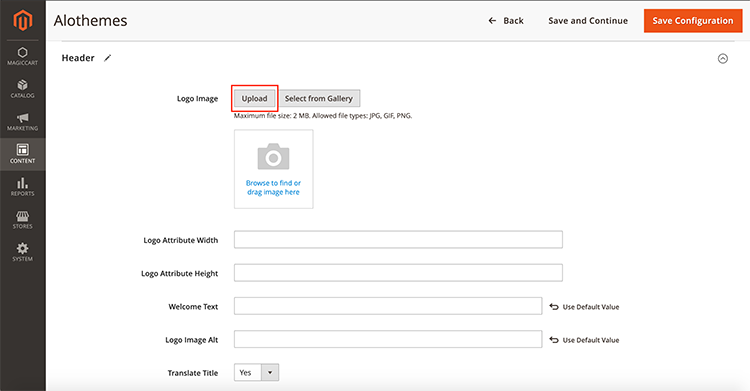 Logo Attribute Width: Enter the image width for the logo or leave it by default
Logo Attribute Height: Enter an image height for a logo or leave it by default
Welcome Text: Type a meaningful welcome message for your page to appear in the store title.
Logo Image Alt: Enter the alt text of the image (related to SEO website).
Translate Title: Select Yes / No.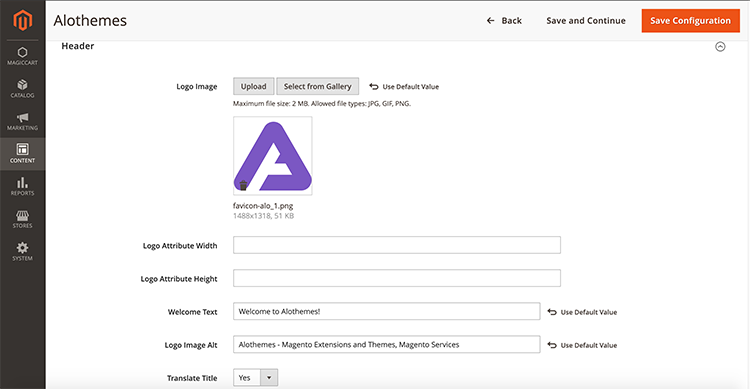 Step 5: Save change the logo
After completing the above steps, save the changes by clicking "Save Configuration" or "Save and Continue".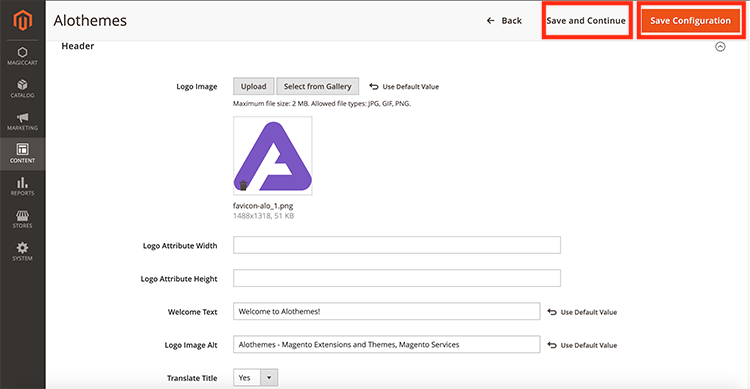 Save change
Step 6: See the results
Refresh your website to see the new logo.
Posting your own logo will help your shop become professional, a specific logo will help you win the trust and loyalty of your customers. Hope this article will help you know how to change the logo in Magento 2.