You want to change the favicon in your Magento 2 theme, but don't know where to start. This article by Alothemes will help you make this change.
The favicon is the little icon you typically see on the tabs of every browser page. Despite its small size, its effect is not small at all, favicon represents your brand to users when they visit multiple websites at the same time. If you want your store to stand out among many other websites that are open at the same time in the user's browser, favicons play a crucial role!

Therefore, changing the favicon for your Magento website is a must before your store is put into use.
How to change favicon in Magento 2 theme
Step 1: Prepare favicon for your website
To change the favicon, the first step is to prepare your website for a separate favicon. If you already have a favicon then skip this step.
When preparing favicon for websites you need to pay attention to the following:
Not all browsers support all these formats. Allowed file types: JPG, GIF, PNG, ICO, APNG.
Maximum file size: 2 MB.
Step 2: Log in to the admin panel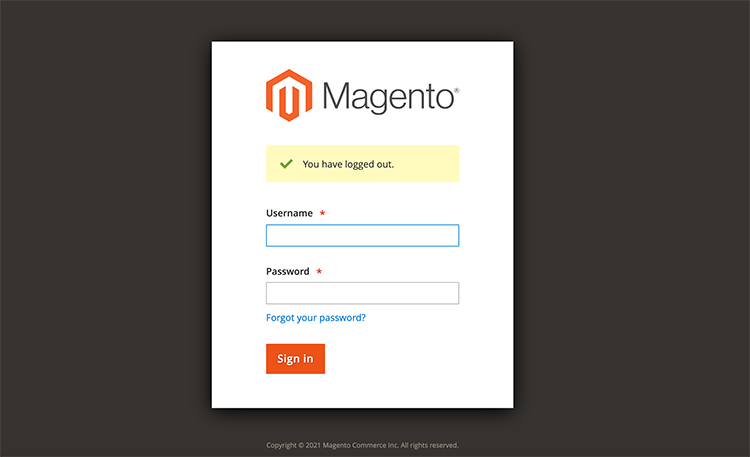 Step 3: Navigate to 'Content' -> 'Configuration' in 'Design'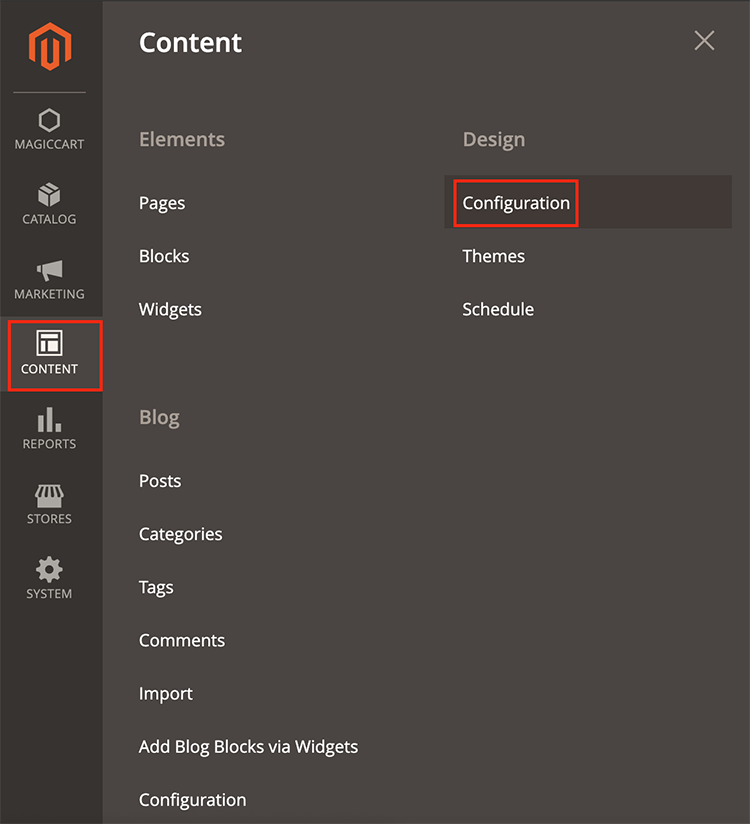 Step 4: Open current website/theme in edit mode
If you only have one website, click 'Edit' to change the logo for your website. If there are many websites, go to the website where you need to change the logo and press 'Edit'.
Step 5: Find and expand the HTML Head section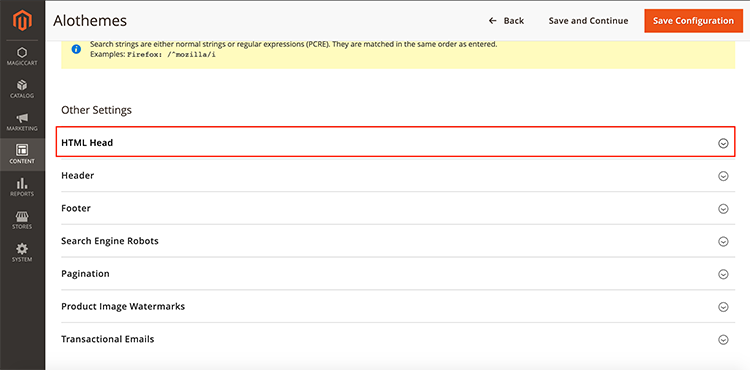 Step 6: Upload the favicon icon
Click the button Upload or Select from Gallery to upload the favicon prepared in step 1.

Step 7: Save the configuration
After completing the above steps, save the changes by clicking 'Save Configuration' or 'Save and Continue'.

Step 8: Refresh cache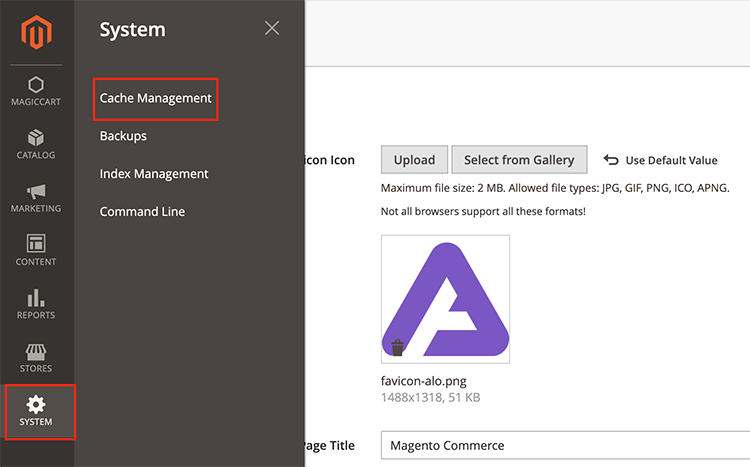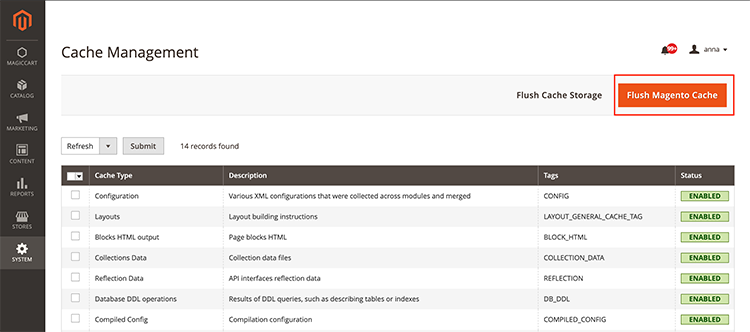 Hopefully, this article will help you learn how to change favicon in Magento 2.