1. Definition
A grouped product is the aggregate of the Simple product or Virtual product. A grouped product is an easy way to offer variations of a product and list them all on the same page.
Example: Customers visit your site and just want to find a fishing rod, and because the fishing rod was grouped with fishing line and fish hook so customers don't need to search-related product more and you have a chance to have more sales.
2. How to Create Grouped Products Quickly
Step 1: Choose the Product Type
1.1. On the Admin sidebar, tap Catalog. Then, choose Products
1.2. In the upper-right corner on the Add Product menu, choose Grouped Product

Step 2: Complete Product settings
2.1. Choose the Attribute Set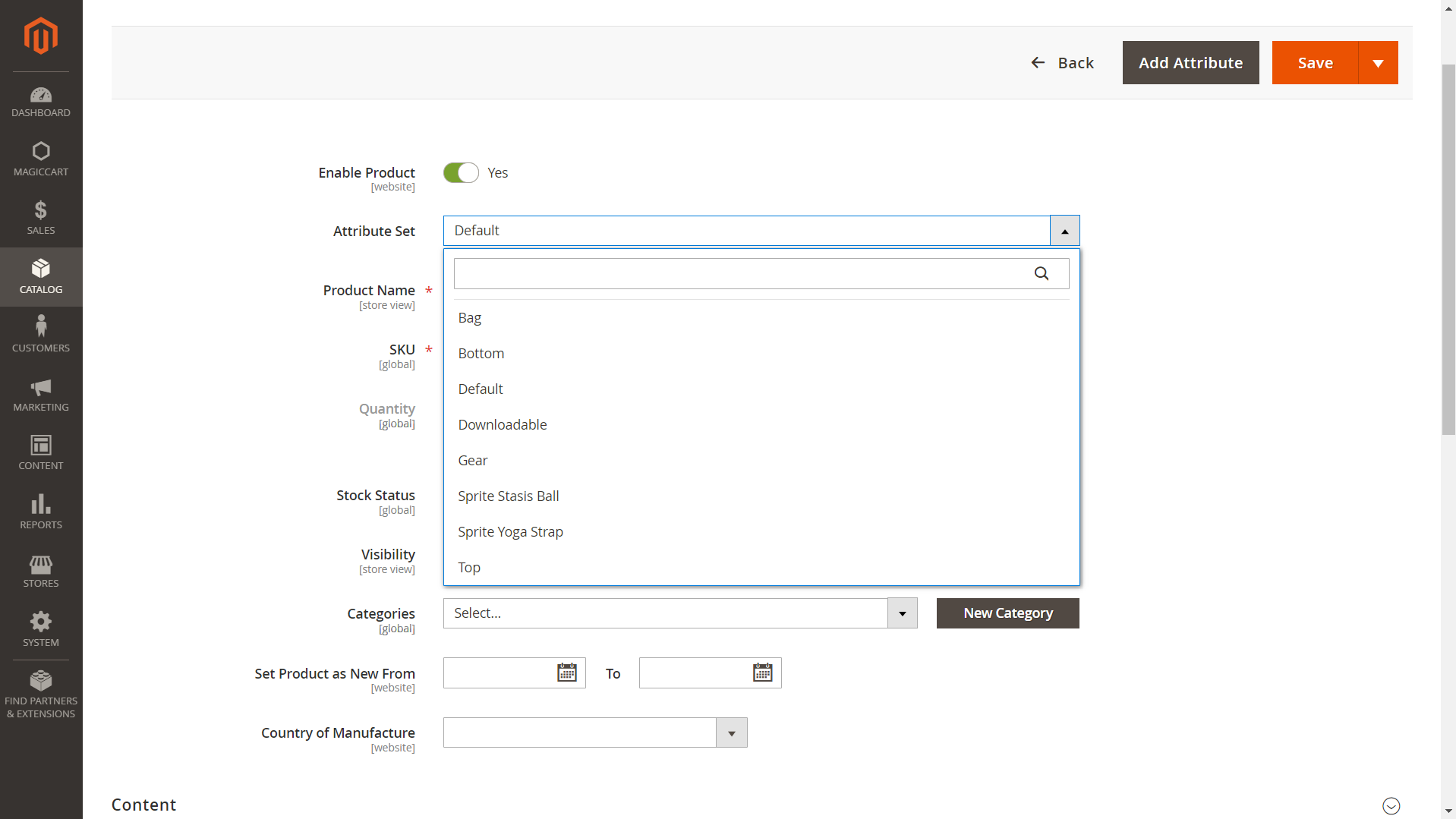 In the search box, enter the name of the attribute set and choose it. This is used as a template for the product.
2.2. Complete the Required Settings

The Quantity box is not available.
2.3. Complete the Basic Settings

** To assign Categories to the product, tap the Select... box. Then:
Step 3: Add Products to the Group
In the Grouped Products section, click Add Products to Group

Mark the checkbox of each item that you want to include in the group then click Add Selected products

Grouped Products management:

Step 4: Publish the Product
In this step, you will complete these pieces of information as needed: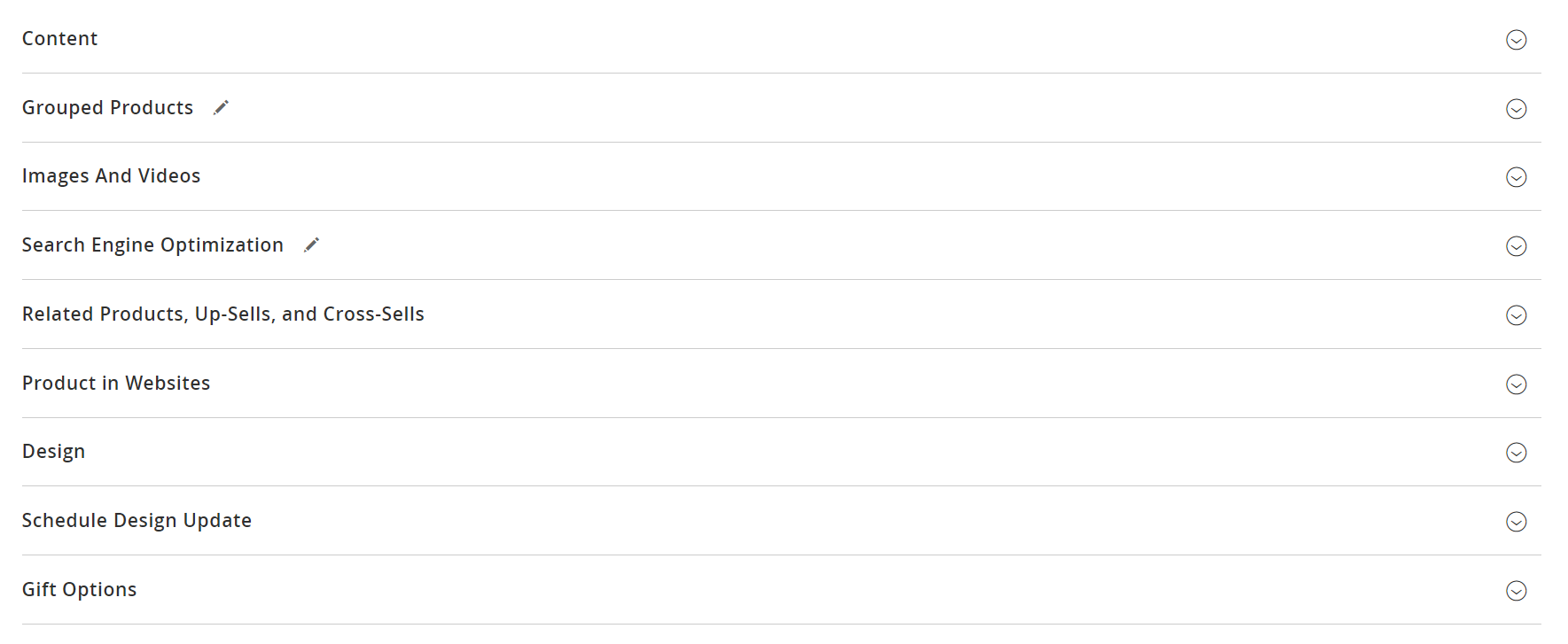 When you finish, turn Enable Product and Save.

Step 5: Configure the Cart Thumbnails (Optional)
If you have a different image for each product in the group, you can set the configuration to use the correct image for the shopping cart thumbnail.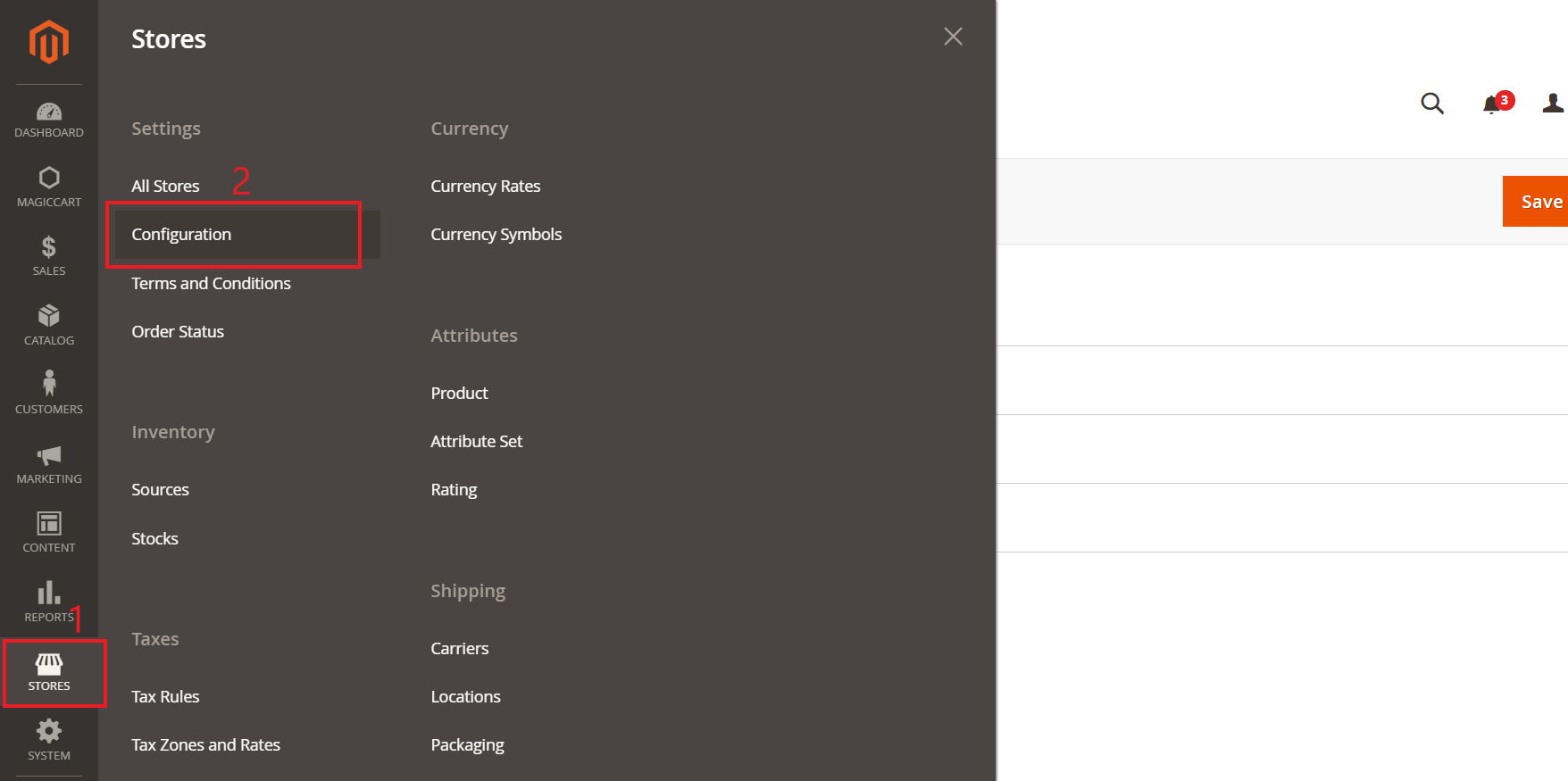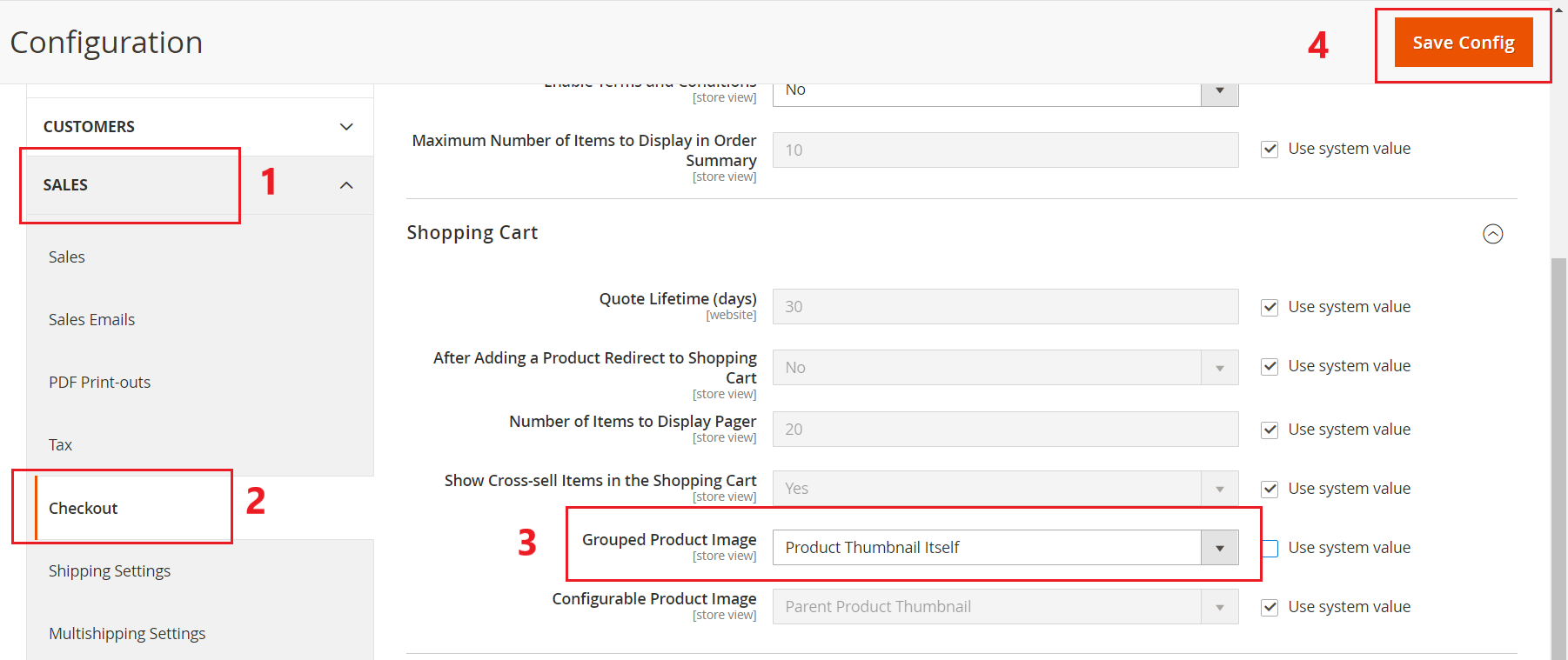 And enjoy, your Grouped Product is now on the store.