1. Definition
A Downloadable product is intangible and apart of Virtual product. It is the items that can download like ebook, music, video, etc.
The process of creating a new Downloadable product is like creating a Virtual product, and normally, you must provide a trailer to let you make the decision to buy.
2. How to create Downloadable Products quickly
Step 1: Choose the Product Type
1.1. On the Admin sidebar, tap Catalog. Then Choose Products
1.2. In the upper-right corner on the Add Product menu, choose Virtual Product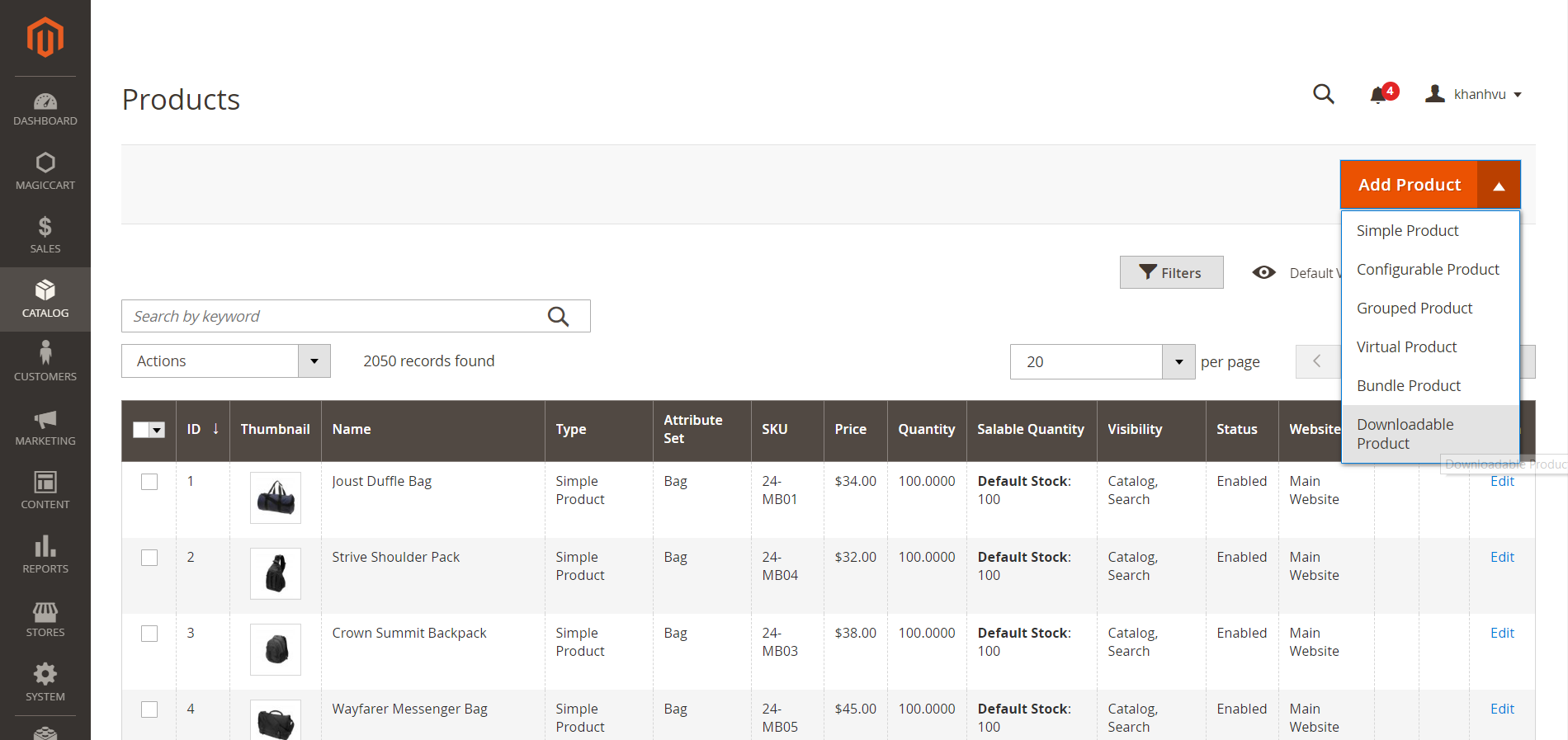 Step 2: Complete Product settings
2.1. Choose the Attribute Set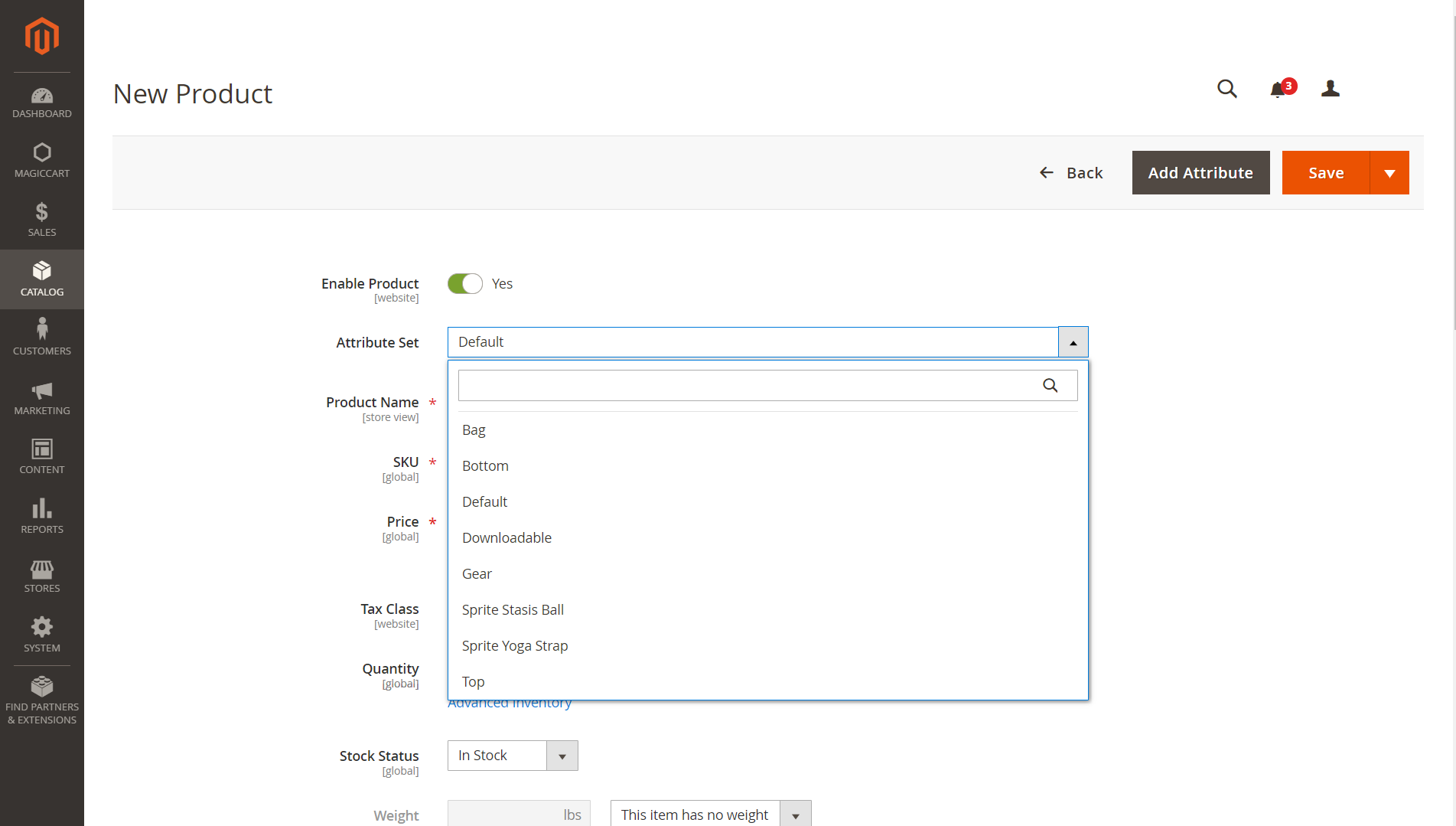 In the search box, enter the name of the attribute set and choose it. This is used as a template for the products.
2.2. Complete the Required Setting

2.3. Complete the Basic Settings
You can Choose an Existing Category or Create a New Category
Step 3: Complete the Downloadable Information
Scroll down to the bottom then click Downloadable Information
The Downloadable section has two-part: The first one is to describe each download link, and the second one describes each sample file
3.1. Complete the first part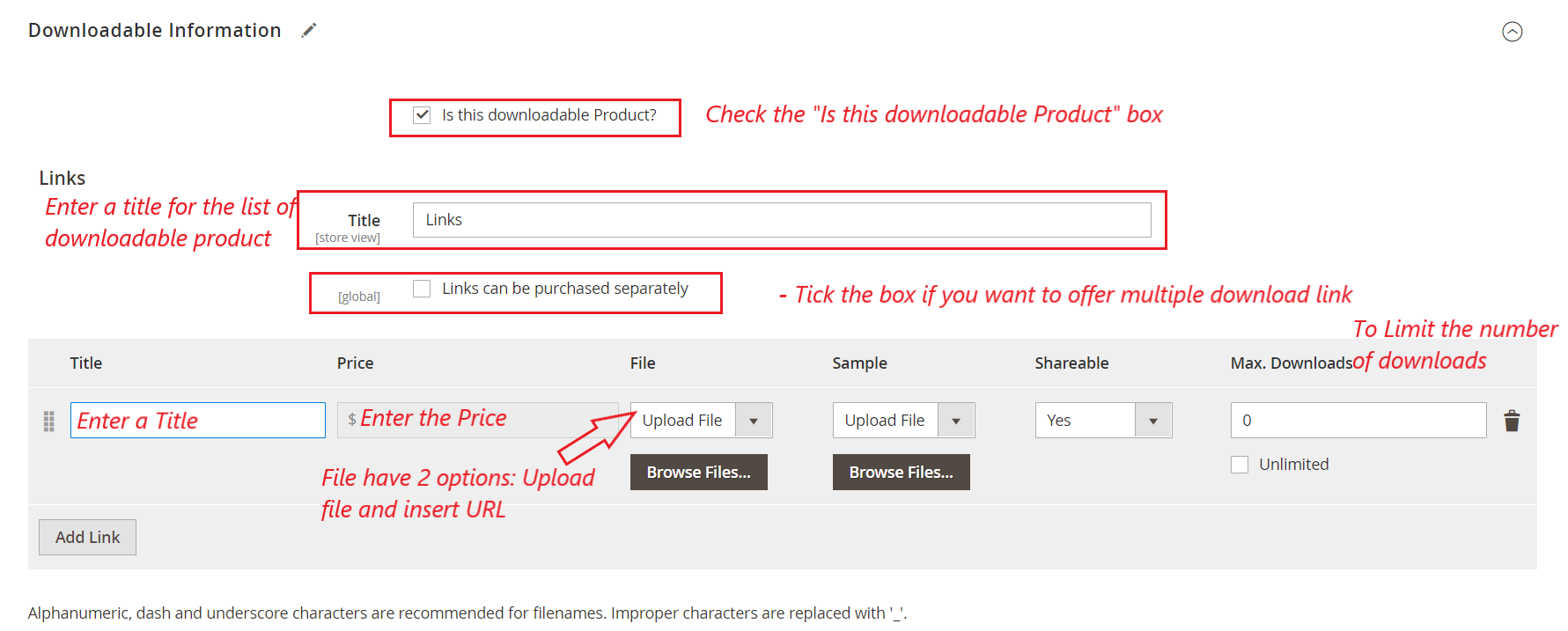 File and Sample have two options: Upload a file to the server and Insert URL

Set Shareable if you want to send the link via email and customers can share with others. Or Switch to No if you want customers must log in to download

To add another link, click add a link and repeat these step
3.2. Complete the Sample

Step 4: Publish the Product
Complete these sections as needed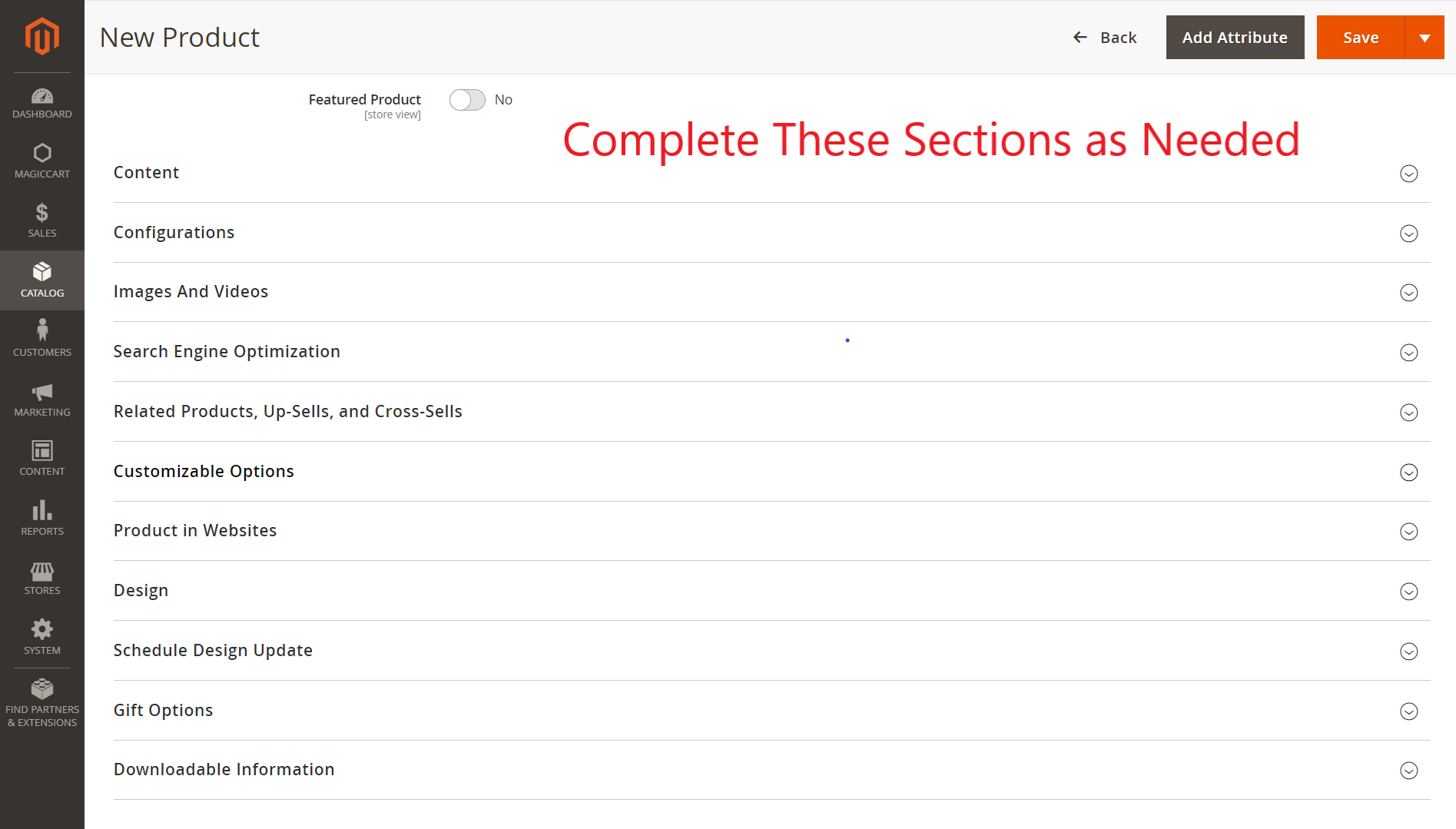 Then:

And done! Your Downloadable product is now in your store.