Definition
A Bundle product is some items similar are packaged in one package with the customizable. Some people are confused about Bundle and Group, I will give you an example to clarify about two terms: we create a group with fishing tackle: fishing line, fishing rod and hook with the same type, same size, etc. But a bundle of fishing tackle provide to you a list of color, size, length, etc. for you to choose and it doesn't have fixed price, its price depends on your choice.
How to Create a Bundle Product Quickly
Step 1: Choose the Product Type
1.1 On the Admin sidebar, tap Catalog. Then, choose Products
1.2 In the upper-right corner on the Add Product menu, choose Grouped Product

Step 2: Complete Product Settings
2.1 Choose the Attribute Set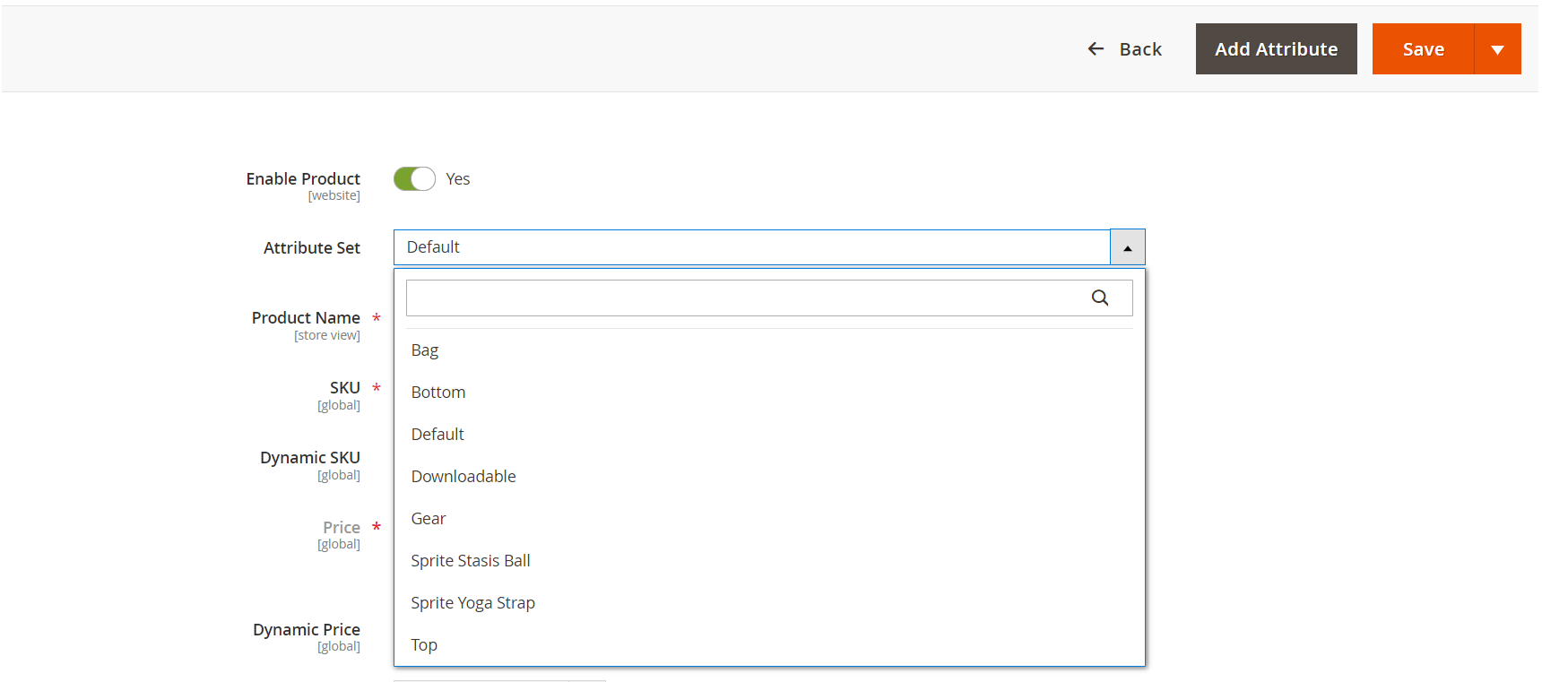 2.2 Complete the Required Settings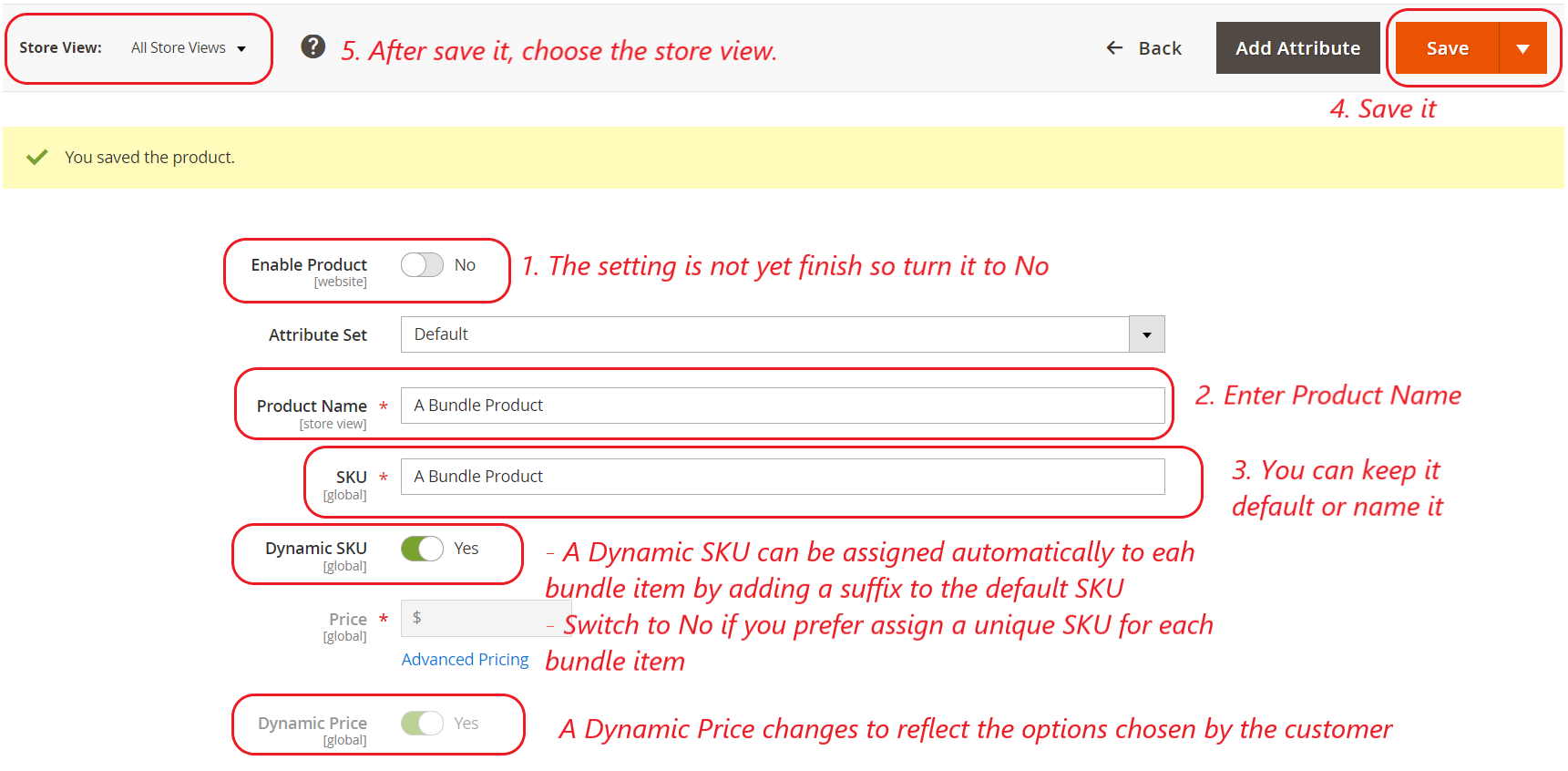 2.3 Complete the Basic Settings
When it's fixed cost, then set the Tax Class

If it has Dynamic Pricing, Choose the Tax Class for each product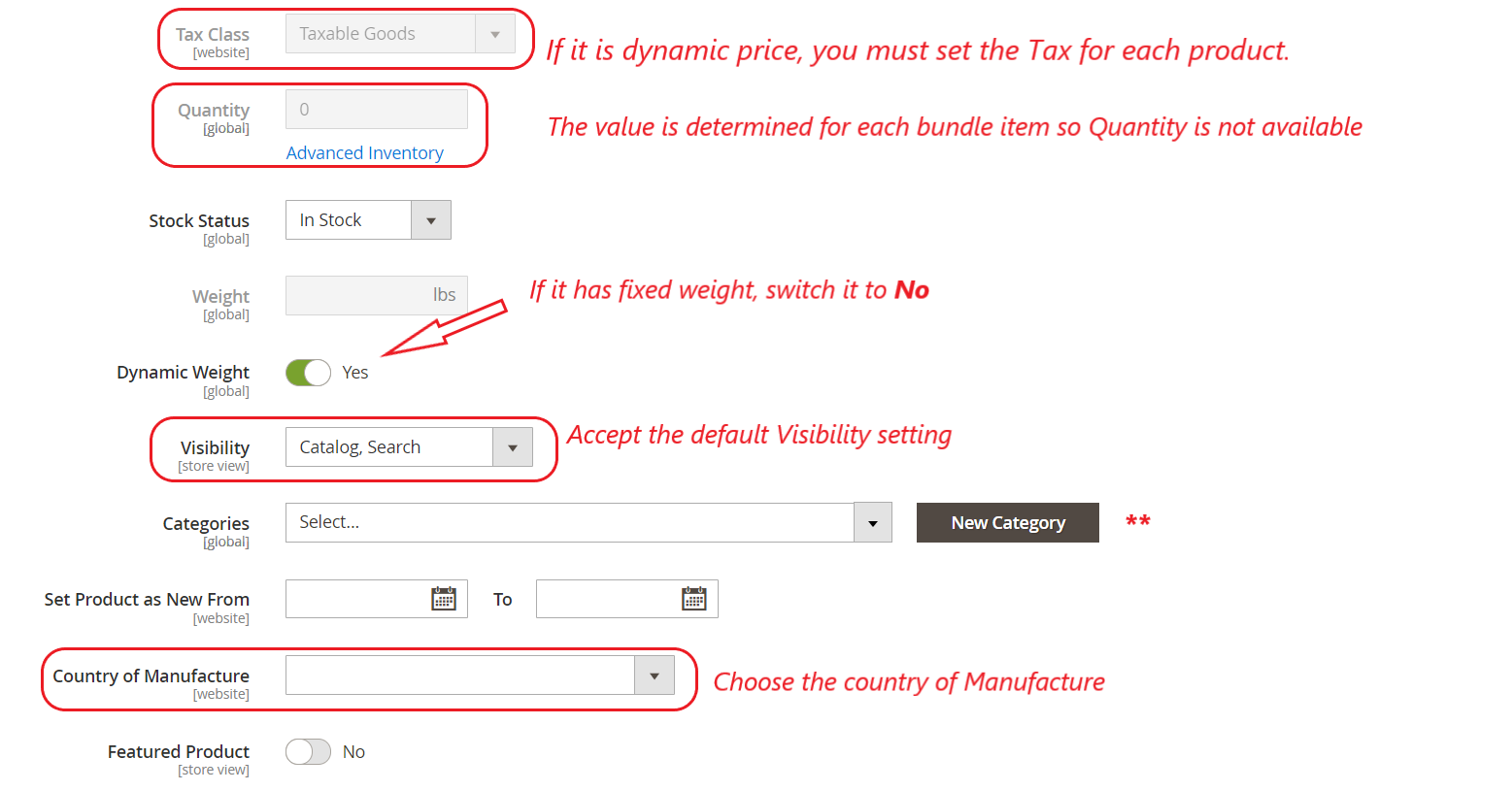 Step 5: Add the Bundle Items
Step 6: Publish the Product
Completing the information below as needed.

Then

And a Bundle Product is now on your Store