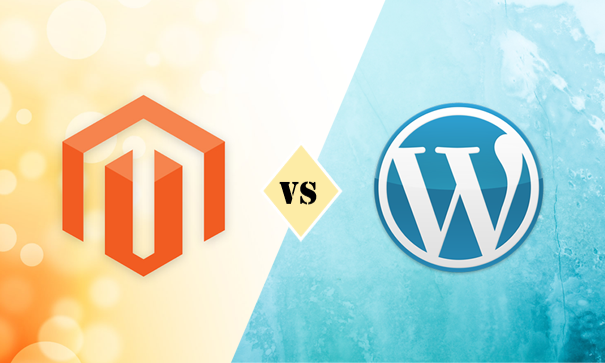 Some statistic about Magento and WordPress:
Wordpress

takes place 26.4% of the web, according to Wordpress.com and w3techs. The reason behind this successful number is a large amount of small personal blogs and websites.

Magento

powers 1.2% of the internet. That is a small number when compared with Wordpress, but among hundreds eCommerce platform, Magento accounts for 12% of all eCommerce sites.

Magento

is used by over 250,000 businesses worldwide. Over 60 million websites are powered by WordPress

Magento and WordPress

both are available in over 50 languages, which includes the 12 most popular languages of the world: Chinese, English, Portuguese, Spanish, Arabic, French, Spanish, Urdu, Russian, Bengali, German, and Japanese. The community of Magento and WordPress particular and open-source platform, in general, are crowded and powerful.
Reference of statistics:
From the statistics above, you can see that it is inconsequential when comparing WordPress and Magento, Magento just focuses on eCommerce; meanwhile WordPress website develop in all aspects. Both of the platforms may appear some similar points like open source, include Content Management System (CMS) and ease of customizing. Choosing Magento or WordPress in particular and among many platforms, in general, are essential because it will manage and shape the site you want to build.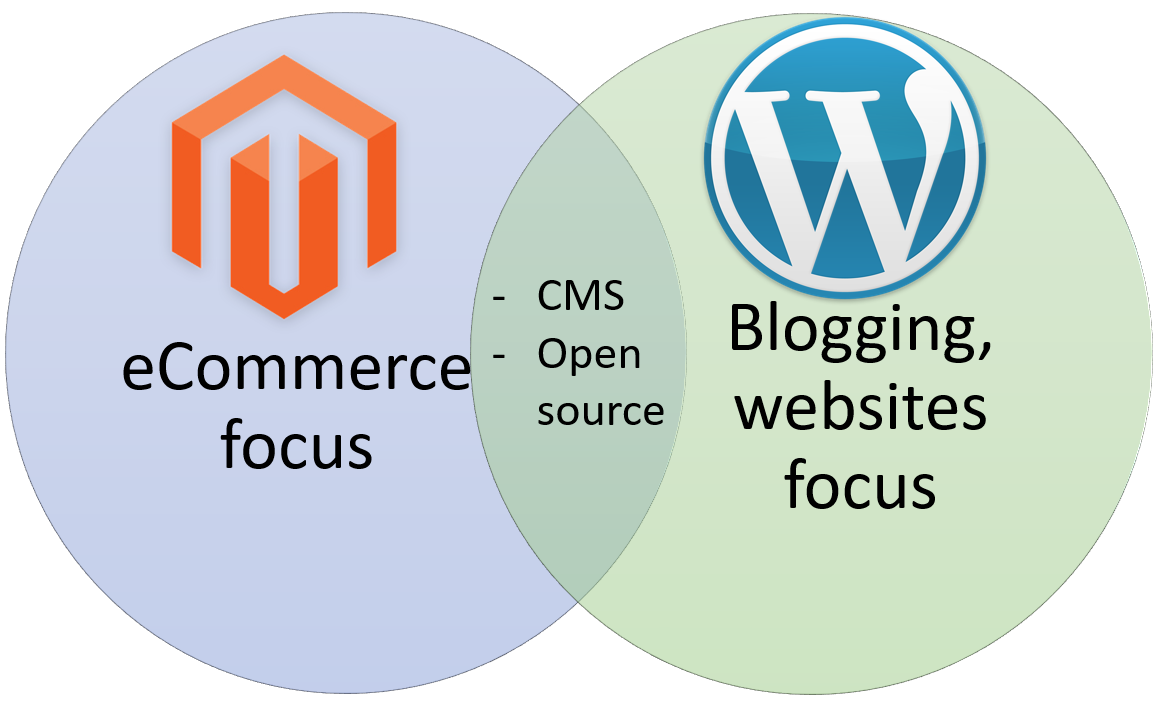 Choosing Magento
First, Magento is a successful eCommerce platform. It is reasonable when many big companies trust Magento. If you are looking for building an online business, this platform is for you, huge extensions in-store with a large community. Statistics of users' satisfaction and data of profit, payback investment are very positive. All of it to prove that Magento is a great eCommerce platform to use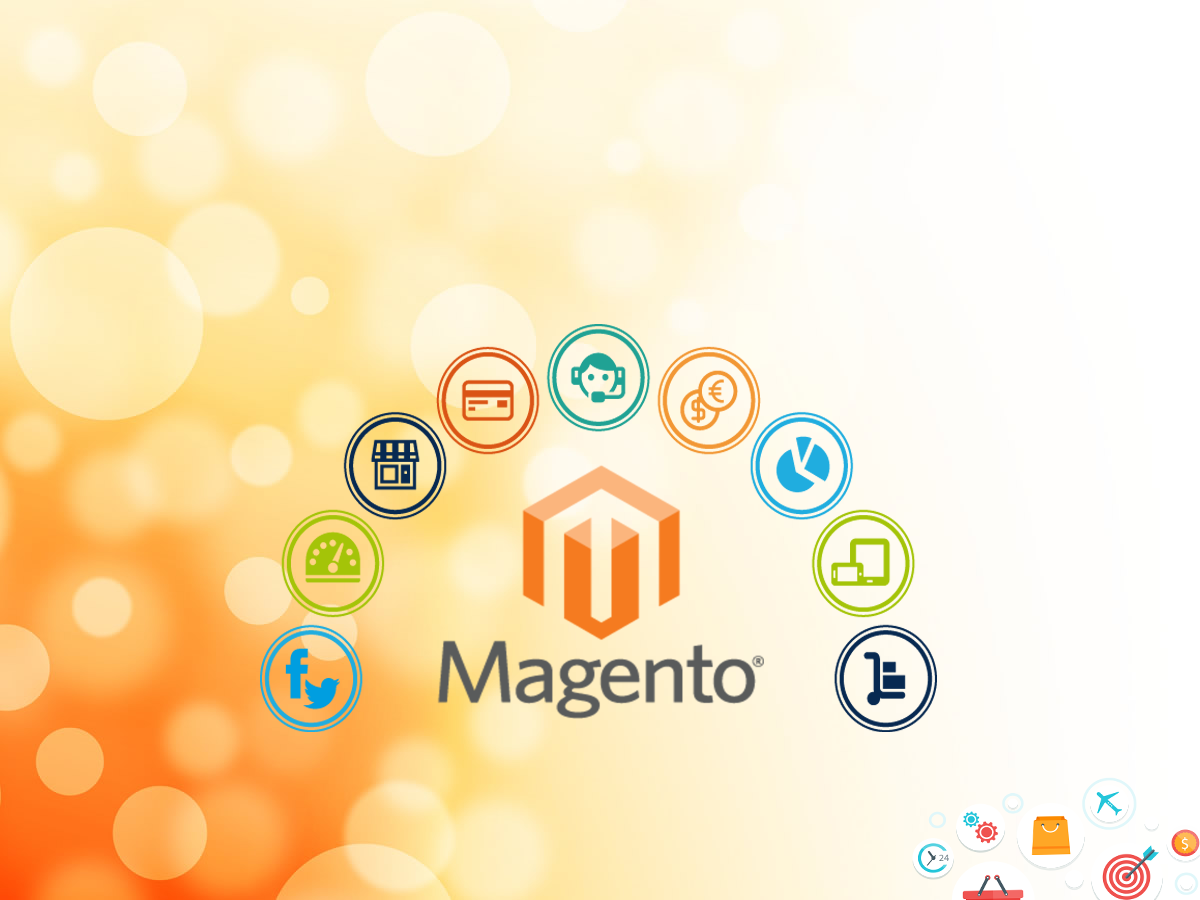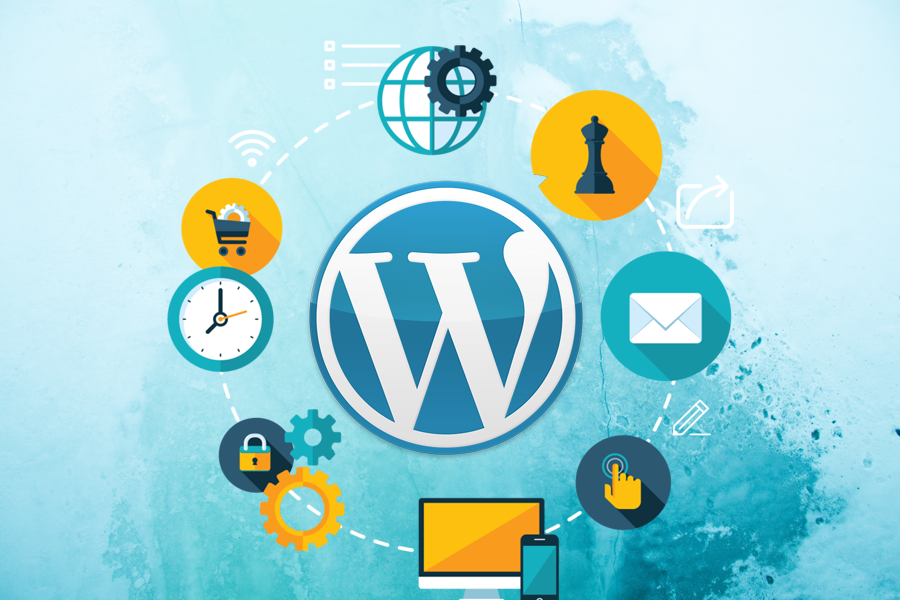 Choosing WordPress
If you are finding a solution for writing a blog, provide information, and create awareness, WordPress is for you. The WordPress CMS is better than Magento, you can quickly build your website with this great CMS. And from the statistic, WordPress is immensely influential. You also able to achieve some eCommerce functionality on a WordPress site through plugins
Magento and WordPress Integration
Both Magento and WordPress can support all the features of each other: blog posts, regular site pages, products, shopping carts, customer accounts, and order history, but WordPress needs a plugin to support eCommerce, Magento needs a plugin to support blogging, so both of them have their own strength: WordPress is the best for content management and publishing information. Magento is the best for building business and online store. There is no one-size-fits-all solution, but you can think far more than just use one platform. Integration is one of the most effective solutions. You can choose to integrate WordPress into Magento by some extensions available on extension store, the front end of WordPress will be left behind, but you will use all of the powerful content management features through WordPress' back end. You can also integrate Magento into WordPress but we don't recommend that.
You can check out The Way to Integrate WordPress into Magento
In Conclusion, this post shows you the easiest and simplest way to recognize and choose between WordPress platform and Magento platform, you just remember WordPress focus on building a content website and Magento focus on creating an eCommerce business, each one has a unique function.