Magento version plays an essential role in the development of Mage based eCommerce sites, not only the developer but also the user must care about this. Each version has a different speed, conversion rate, security, and other features, there are always have reasons why they update regularly. So know your Magento version is necessary, you must know your current version before upgrading to the latest version. In this post, we'll give you some way to check the Magento version.
I. 4 Fastest Ways to Check Magento Version
1. Checking Magento version via Online Tools
First, I want to introduce you to a simple and easy way to check the Magento version by third tools.
Magescan is a trustful website for checking Magento version, it checks not only Magento version but also Hosting provider, web server, development files, PHP version, etc.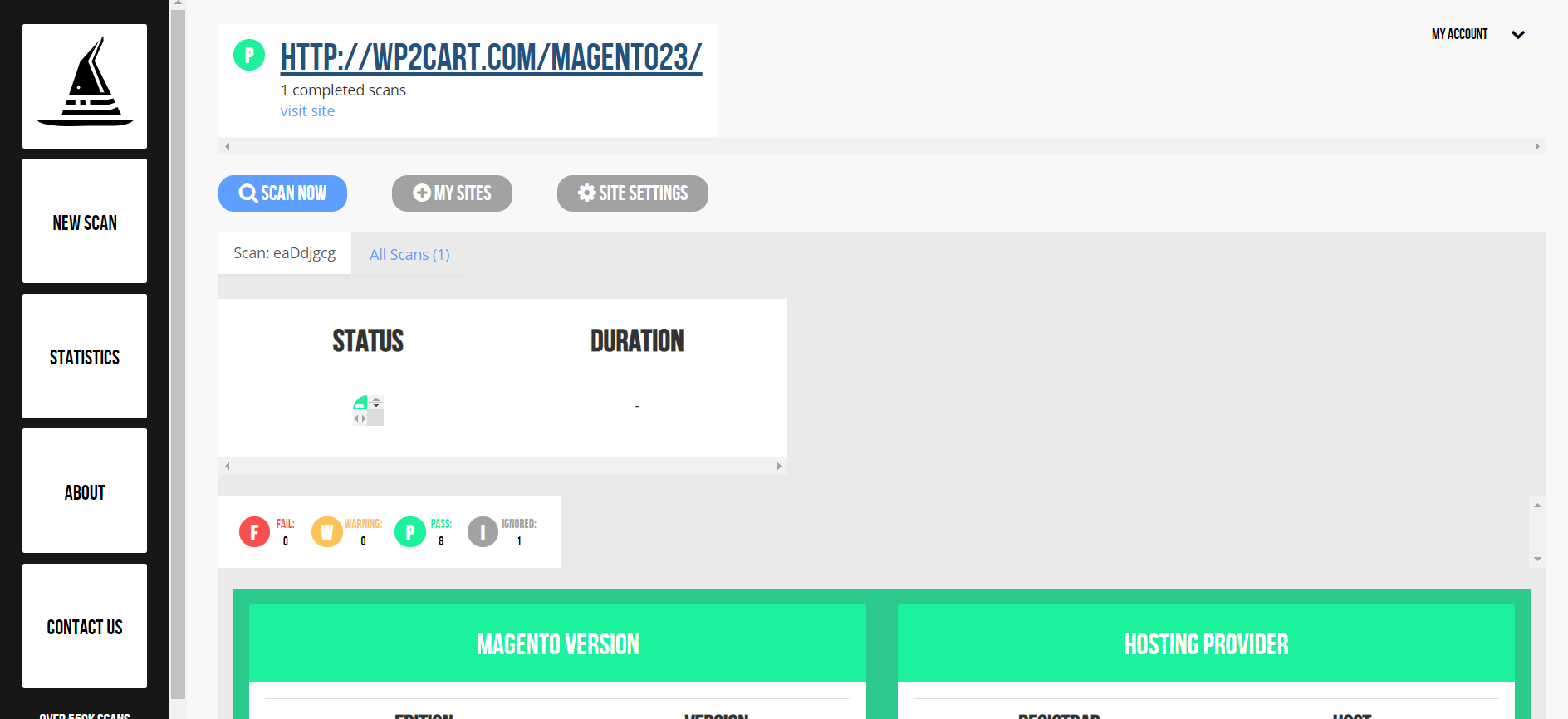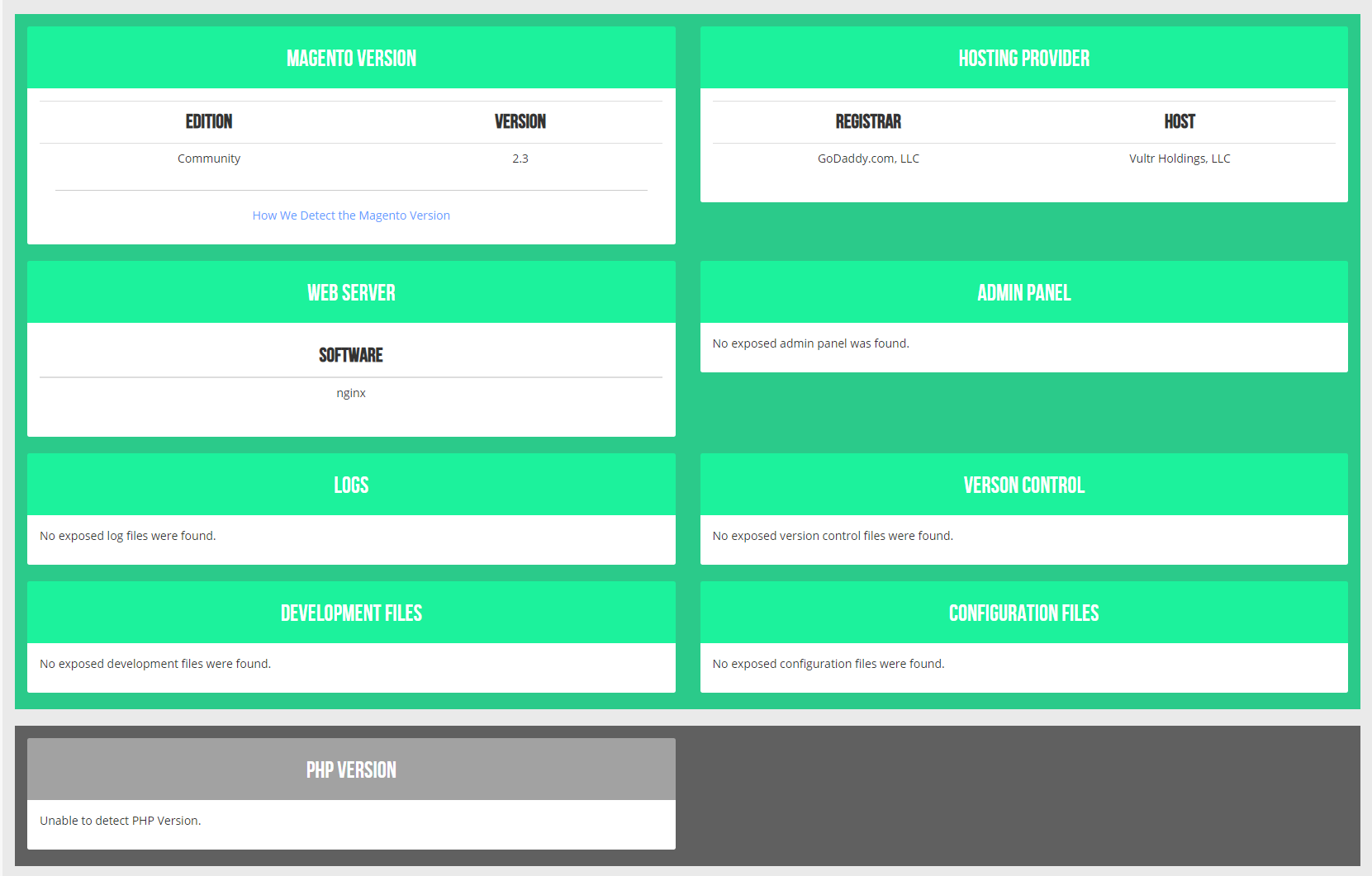 It is a useful tool to check the version and also security, risk of Magento website, what threats are the site faced and vulnerable.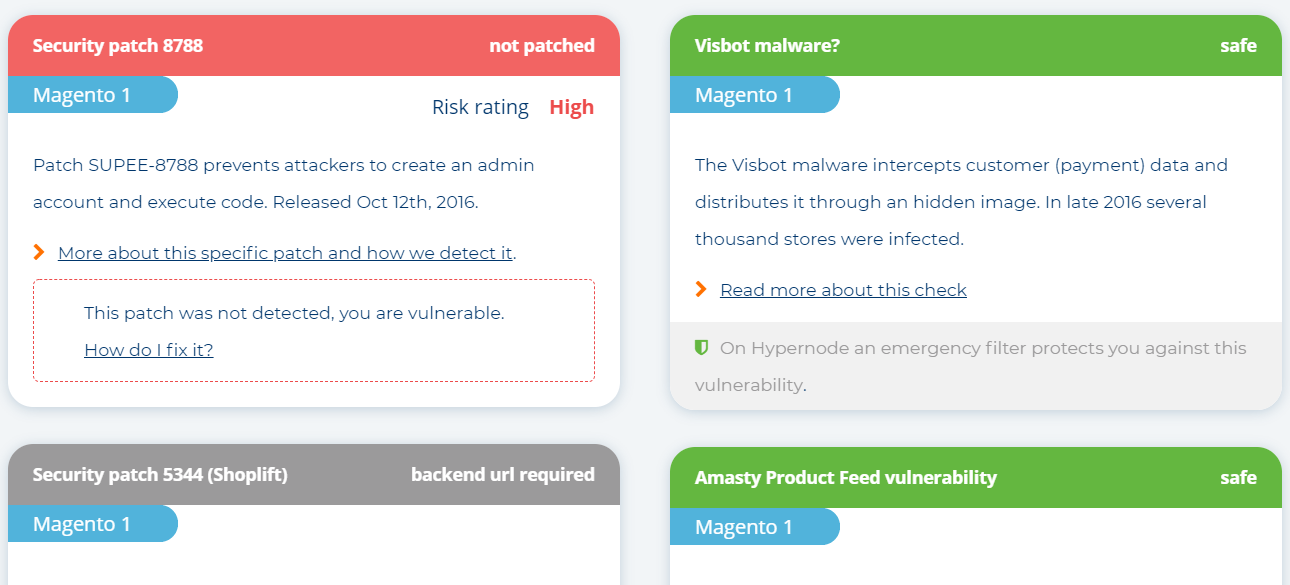 2. Checking Magento version by URL
Another simple way to detect the Magento version is to add /magento_version/ to the Magento website's URL. For example, your Magento website is MagentoeCommerce.com, the site is checked will be in MagentoeCommerce.com/magento_version/ format. Then the version of the website will appear.
3. Checking Magento version in Admin Dashboard
Typically, you ignore your website detail. Access the Admin Dashboard then Scroll Down to the bottom, you'll see the Magento version at the bottom-right corner of each backend page

4. Using Chrome Extension
With 9$ per year, not. Version Check for Magento will show you what's the version of that website and it was outdated.
II. Magento Version List
What is the latest version of Magento?
The latest version of Magento always useful for users and developers than old versions, a smart user always checks for update and update the latest version to experience and enjoy the features. These are versions of Magento:
2. Magento 1 Community Edition
Magento CE version 1.9.4.1

Magento CE version 1.9.4.0

Magento CE version 1.9.3.4

Magento CE version 1.9.3.3

Magento CE version 1.9.3.2

Magento CE version 1.9.3.1
Magento CE version 1.9.3.0

Magento CE version 1.9.2.4

Magento CE version 1.9.2.3

Magento CE version 1.9.2.2

Magento CE version 1.9.2.1

Magento CE version 1.9.2.0
3. Magento 1 Enterprise Edition
Magento Commerce 1.14.4.1

Magento Commerce 1.14.4.0

Magento Commerce 1.14.3.10

Magento Commerce 1.14.3.9

Magento Commerce 1.14.3.8

Magento Commerce 1.14.3.7
Magento Commerce 1.14.3.6

Magento Commerce 1.14.3.5

Magento Commerce 1.14.3.4

Magento Commerce 1.14.3.3

Magento Commerce 1.14.3.2

Magento Commerce 1.14.3.1
Magento version 2.3.2

Magento version 2.3.1

Magento version 2.3.0

Magento version 2.2.9

Magento version 2.2.8

Magento version 2.2.7
Magento version 2.2.6

Magento version 2.2.5

Magento version 2.2.4

Magento version 2.1.17

Magento version 2.1.16

Magento version 2.1.15
Sneak Preview of Magento 2.3.2
III. How to Update Magento 2 version Magento version 2.2.6
In this post, I just talk about two easy way to update Magento 2 (From Magento 2.x to Magento 2.y)
1. Updating in Admin Dashboard
First, Tap System, click on Web Setup Wizzard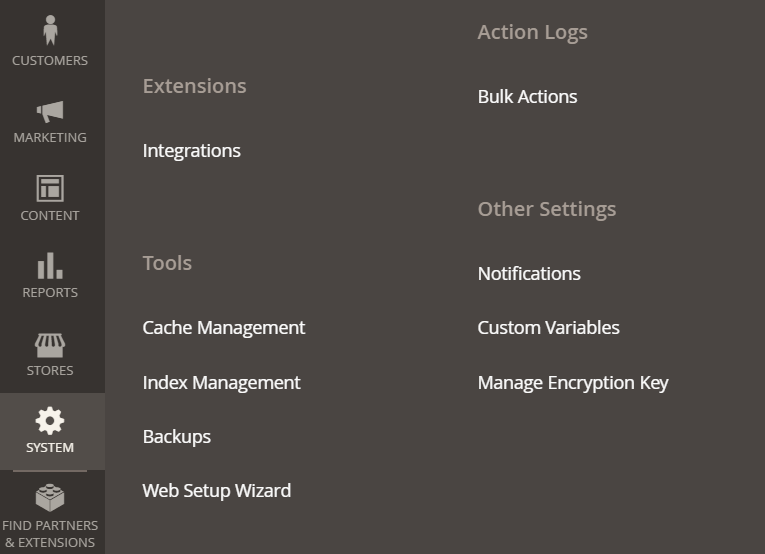 Then Choose System Upgrade

If your website is the latest version, it will show like the image above, if no: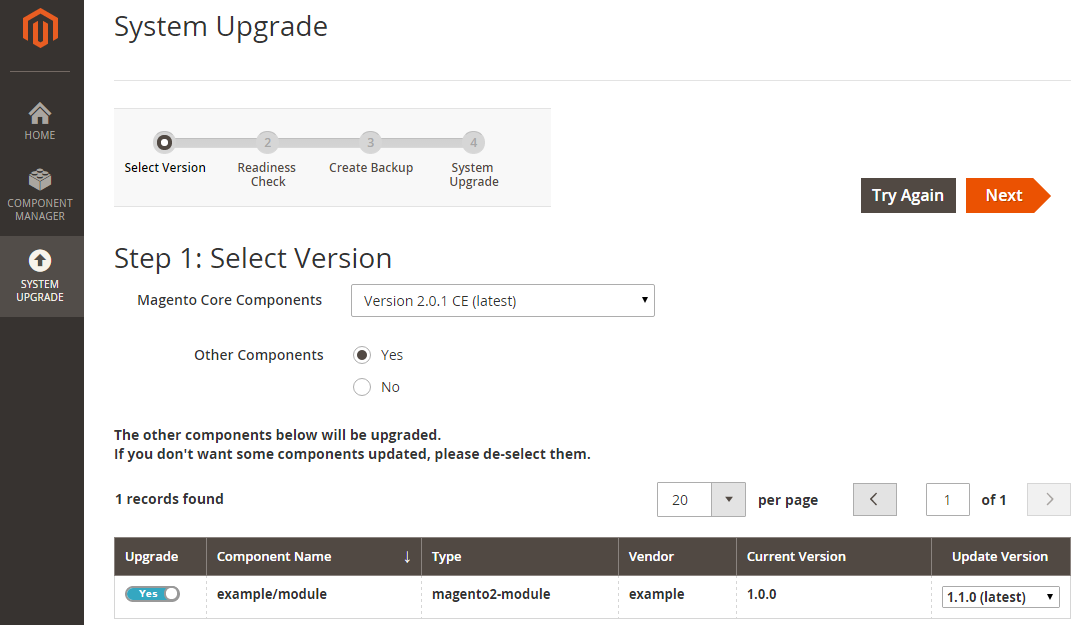 You have to spend the most time with important business and have no time for upgrading an Online Store? Don't worry, we will take care of your Magento for you, your Magento will be updated day-to-day