The development of eCommerce is unstoppable. Nowadays, anything that is affected by the internet, especially commerce, create value directly between people. So, transfer commerce to e-commerce is necessary among competitive market not only offline channel but also in the online channel. Companies need to the public their information and promote their brand, retailers find out it is easy to gain profit through eCommerce.
The eCommerce war is growing increasingly tense, retailers increasingly challenging to enter the market, and small companies find it hard to confront big companies. But this still a potential market with high profitability and easy to approach to customers than the traditional way, eCommerce is gradually creating a market that makes providers and consumers easily connect, everything is gradually saturated and beneficial for both parties
eCommerce has four major business types:
B2C - Business to Consumers: Common type, example: The North Face

B2B - Business to Business

Supplier management

Inventory management

Distribution management

C2C - Consumers to Consumers: a market that customers deal with customers, this type can perform at the social network or intermediate eCommerce website like Amazon

B2A - Business to Administrations, also referred to the business to government (B2G) commerce. It uses central sites to exchange information and do business with each other
Let's look at some typical applications of eCommerce:
Retail and Wholesale
It is the best common application of eCommerce, used by millions of users all over the world. Online Retailing is the selling of goods from B2c through electronic stores that are designed using the electronic catalog and shopping cart model, it overgrows. Simply, eCommerce has opened up an entirely new way for people to shop and deal, retail and wholesale easily penetrate our life because of their convenience and transparency.
Online Marketing
In building and developing the brand of each company, besides traditional advertise activities like TV, newspaper, etc. Internet in general and eCommerce in particular play an essential role in the success of marketing activities. Specifically, eCommerce help users collect the customers' data: Consumer behaviors, preferences, needs, buying patterns, and so on. It means the internet can do market research, monitor customer behaviors, and market trends. The way it uses data of customers is intellectual: when somebody has habitually bought tampon for a fixed period of time and for a long time she doesn't buy any tampon from that sites but the account still actives, that store will offer her a good deal of tampon or it can guest that she is pregnant and offer her baby clothes. Not only data collection activities but also companies can use eCommerce for publishing information, it can attract customers and create their brand awareness, which is an important factor when among so many competitors.
Finance
The development of eCommerce led to financial development, a hard-to-see application of eCommerce. E-Transactions are the necessary part of eCommerce. And to a large extent, financial companies also use eCommerce. There are features like transferring money from and to their accounts, paying online bills and also e-banking. Stock is also an application of eCommerce finance, no more standing at stock exchanges to follow any details of your stock, nowadays everything is up-to-date every second. The statistic shows in 2016, nearly 60% of China's 700 million internet users used online banking to purchase e-commerce items — a growth of 16% from the previous year, in 2017, that number is 13.8%, and YOY keep its value year to year, average 15%. With this development speed, a cashless prospect in our mind.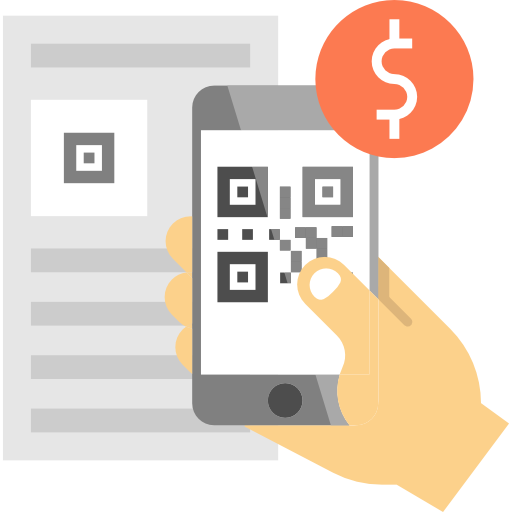 Manufacturing
Supply chain operations also use eCommerce. Some companies create an electronic exchange and facilitate the purchase and sale of goods, trading market information, and back-office information like inventory control. This is a solution that speeds up the flow of the raw materials and finished products among the business community members.
Digital Distribution
As known as content delivery, online distribution, or electronic software distribution (ESD). It is the distribution of digital media such as games, music, videos, software. Online Content distribution may be streamed or downloaded. One of the most popular streamed channels is Netflix, a successful replacement of traditional television and with the downloaded channel, we all know the existence of Amazon ebook, which is delivery ebook to us through the internet and we can access everywhere, convenience features of digital distribution. With the development of the digital distribution, we're now enjoying entertainment on the internet and hard to see music CDs, movie DVDs or video game discs.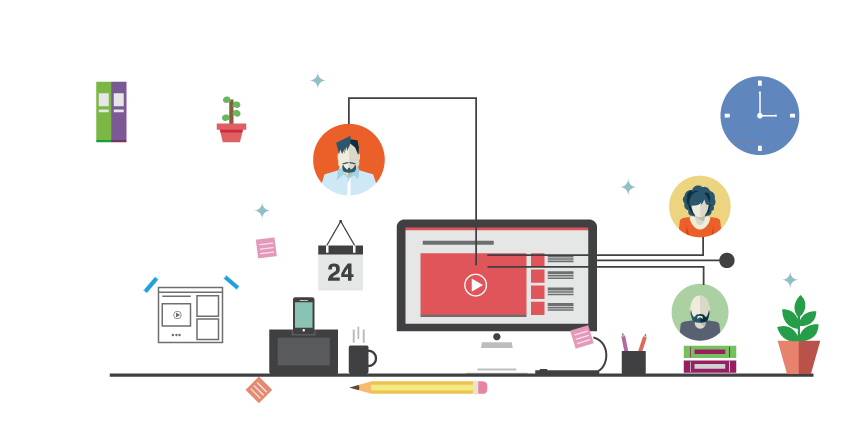 In Conclusion, the Internet change all aspects of our world and the development of eCommerce is going in the right way, it brings many values to us, it is convenient, profitable, and minimalist the world.