Some basic setup of Alothemes' themes can be configured on the Admin panel, bring convenience ability to the user. This post will list and clarify the features of Alothemes on Admin Panel
In Admin Panel, tap Stores -> Configuration -> tap MAGGICCART in the top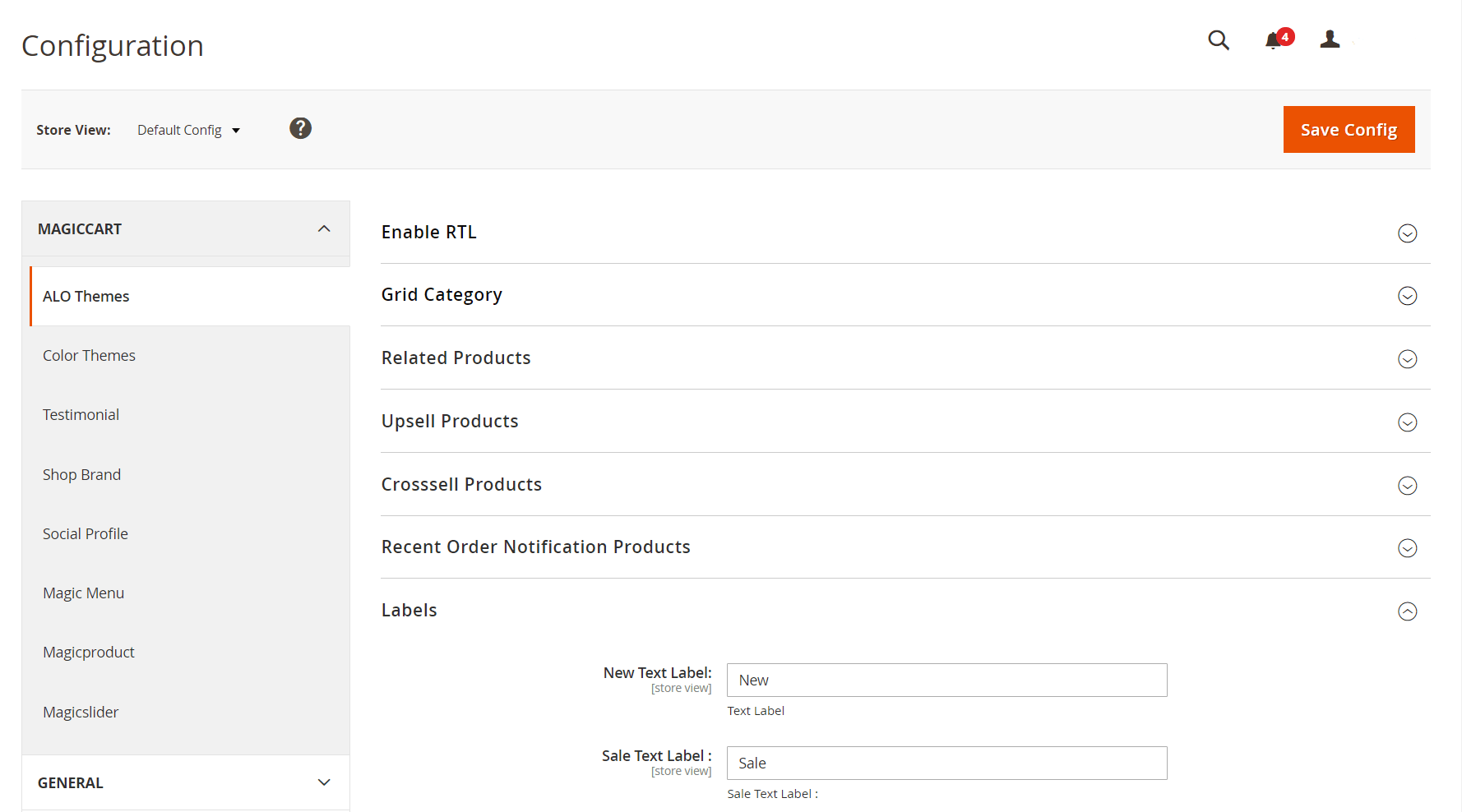 You can choose Default Config to configure all the web to the same, or you can choose one of your multistore to change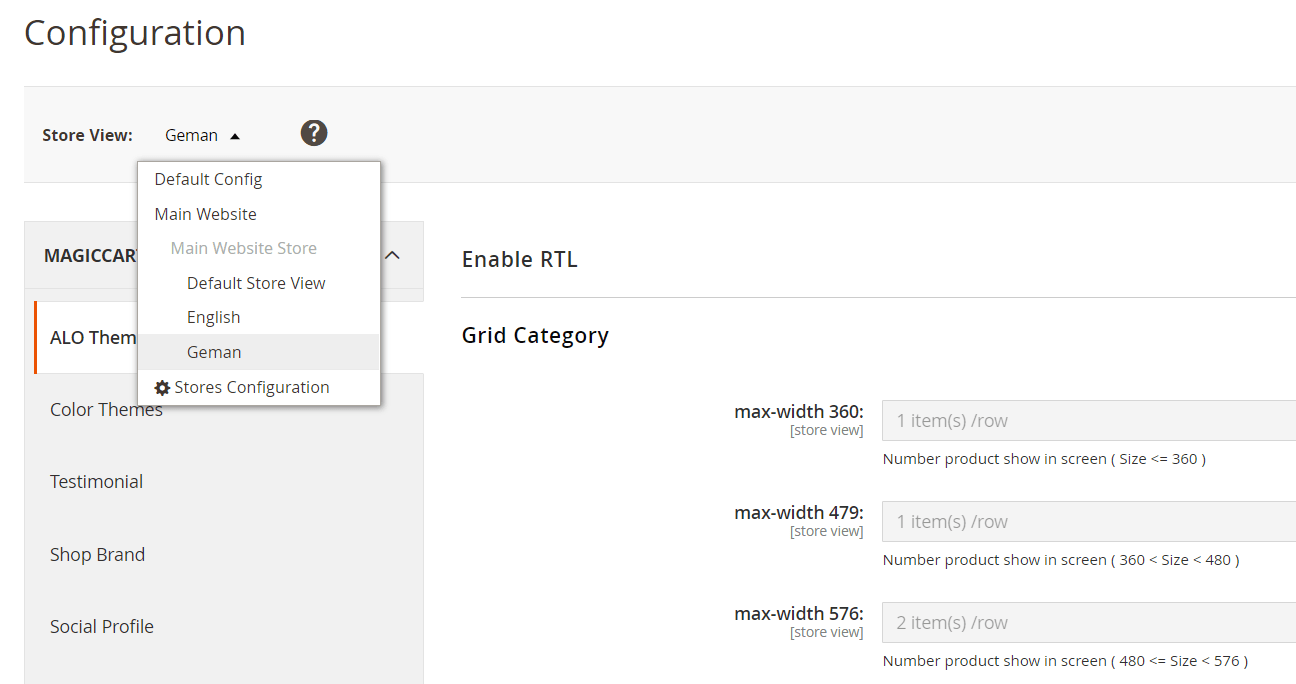 1. In ALO Themes section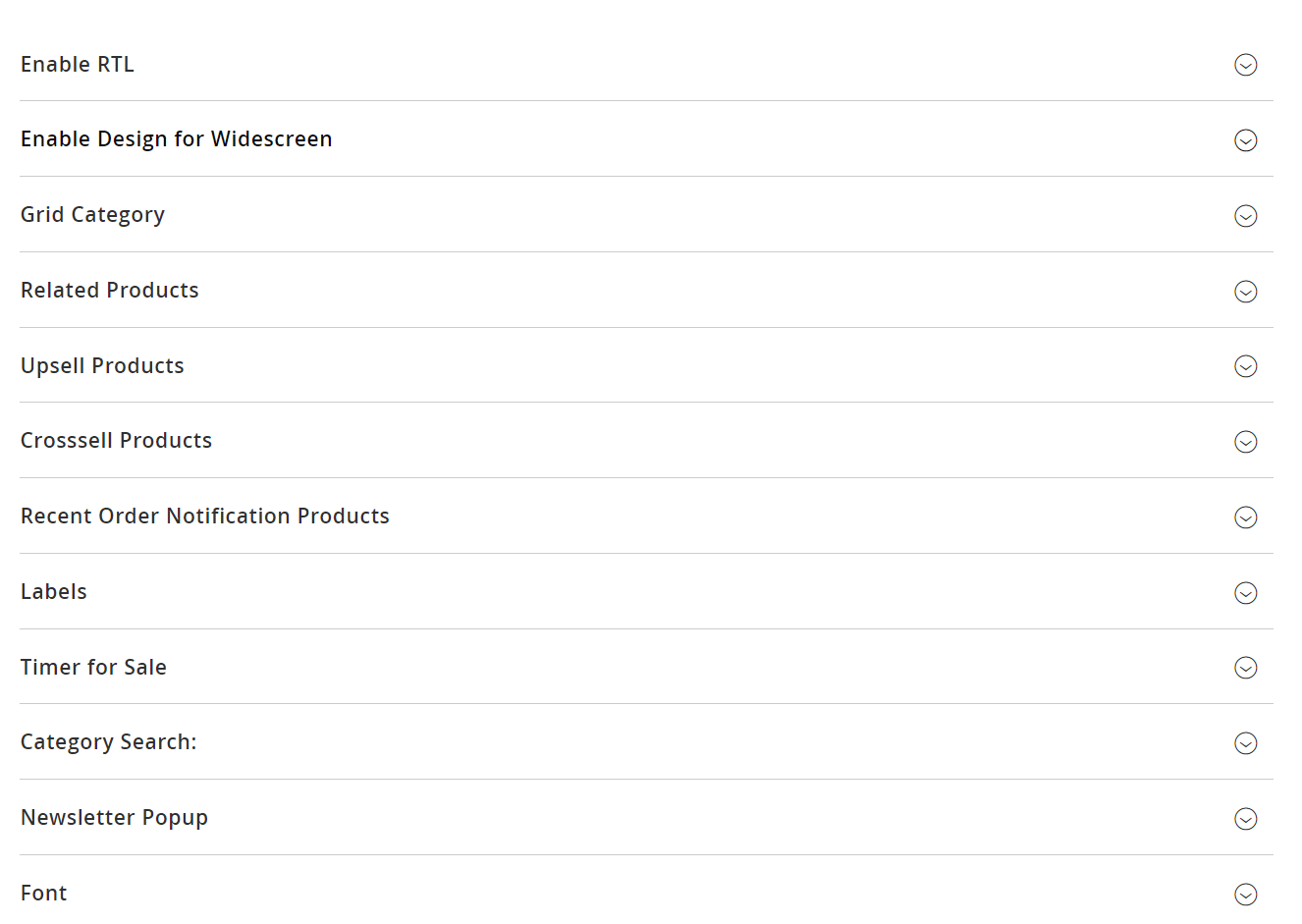 You can see 12 sections that can configure
RTL
RTL stands for Right-to-Left. It depends on your website's language and locates, almost all languages are LTR, but some languages of the world (Arabic, Hebrew, etc.) are RTL. It is the way to read the website and Alothemes support that.

Preview RTL theme (Our Electro)
Enable Design for Widescreen
Grid Category
You can change the responsive for your Grid. How many products can appear in a row depending on the screen size?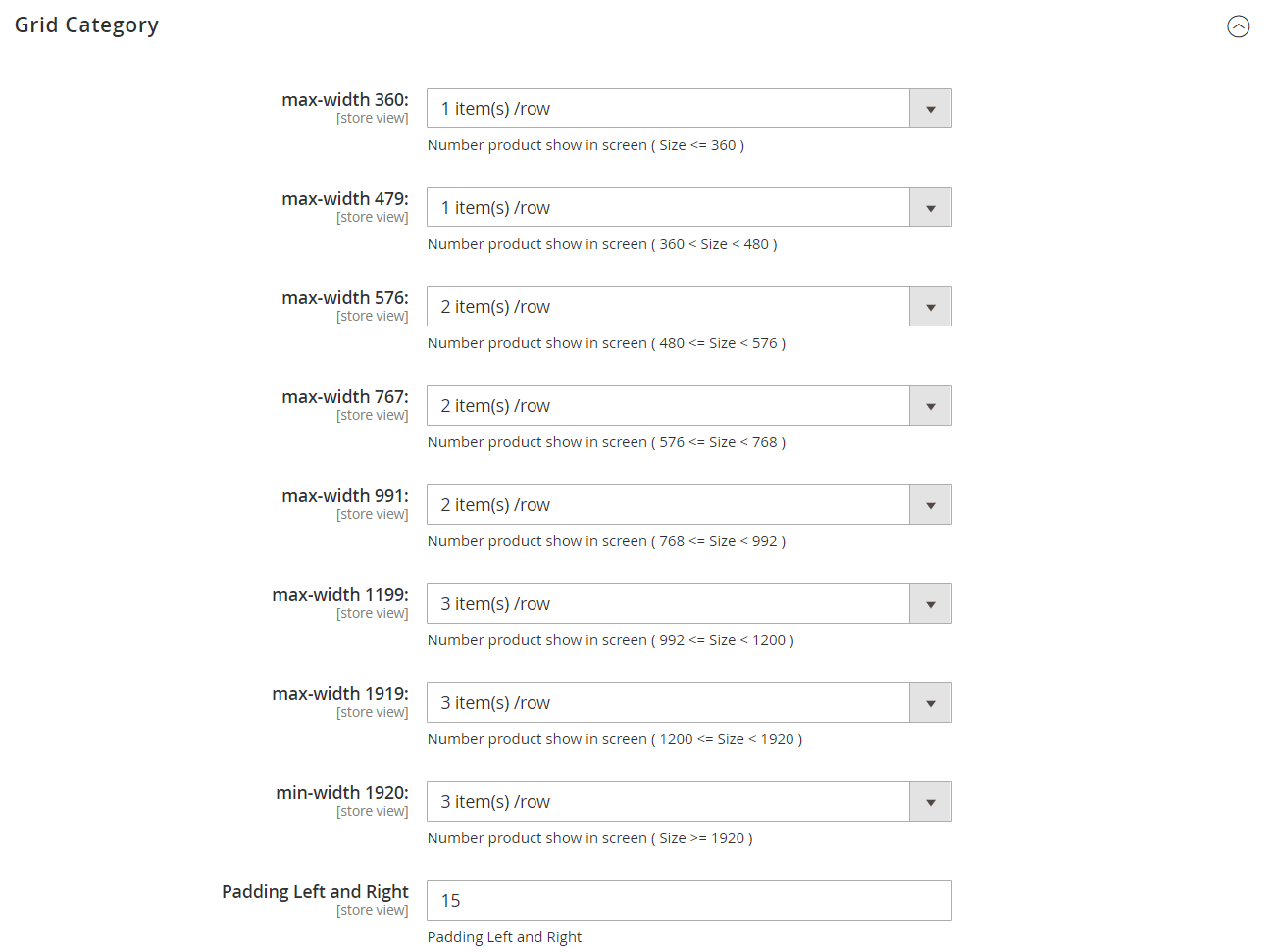 Related Products
Related products can make more sales for your store when a customer enters your store to see one of your products, and they can see related products with a beautiful layout.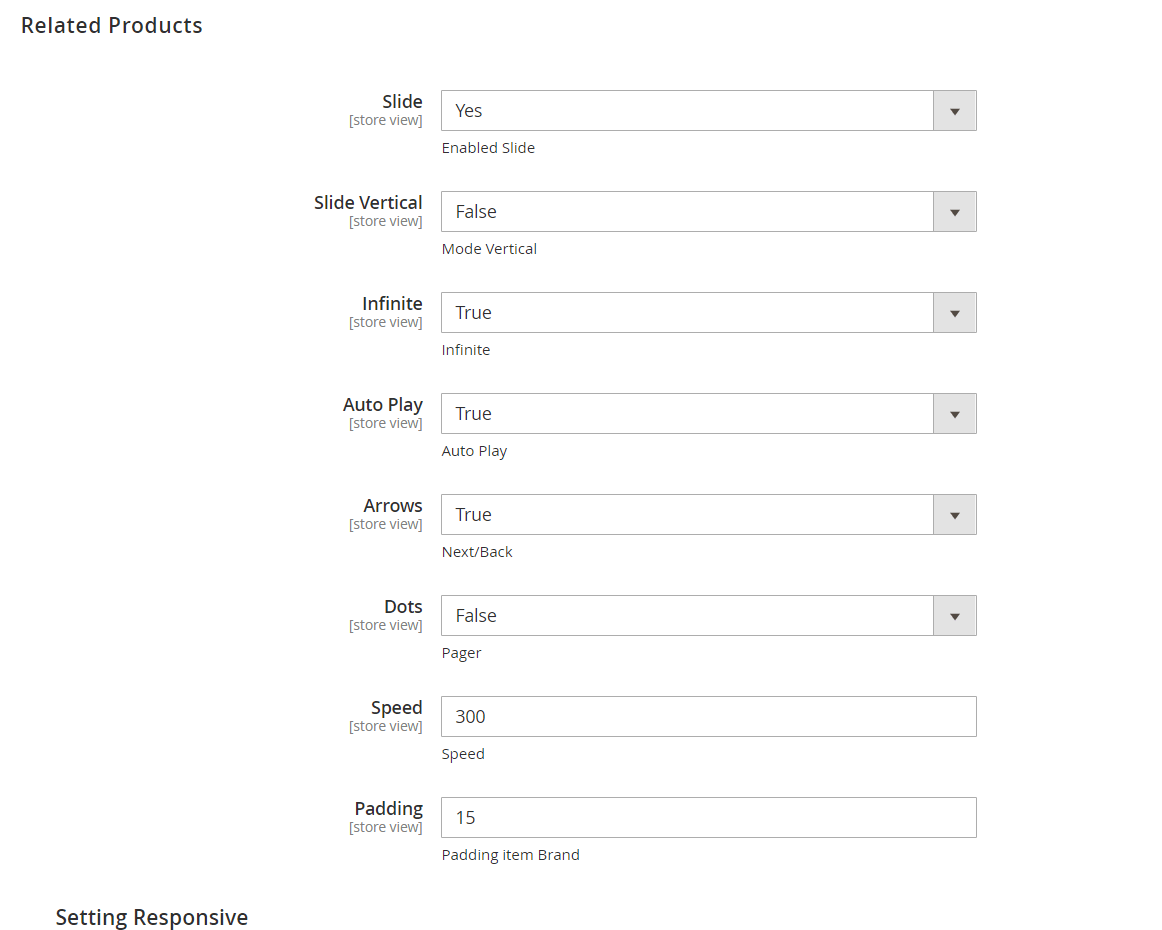 Themes of Alothemes give you the ability to change it: Slide or not, Vertical or horizontal, Infinite or limited, etc. It also can choose the responsive like Grid Category
Upsell Products
You can use Upsell Products as a strategy for your store and it really effective. The setup of related products and upsell products are the same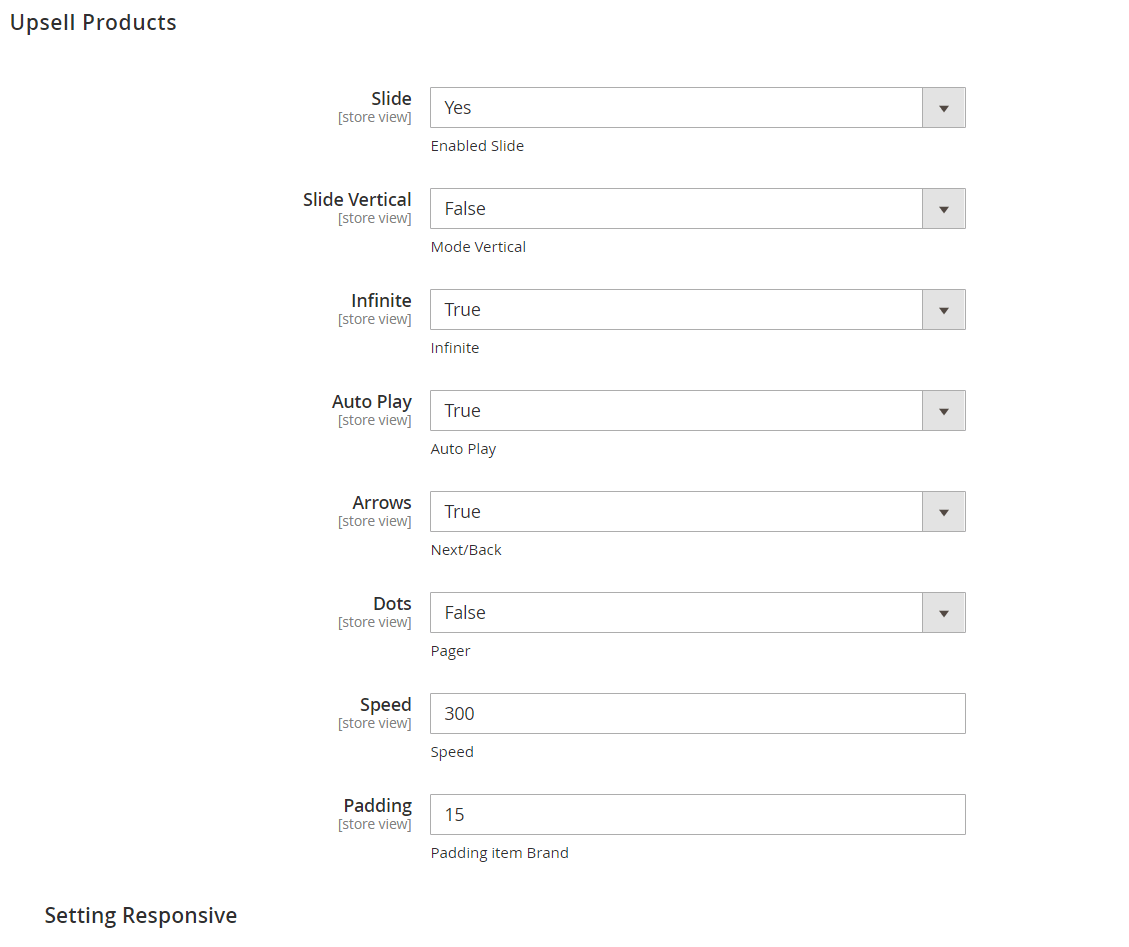 Cross-sell Products
Another plan to boost your sale. Cross-sell Products will provide a list of products that is related to the category of your products. And the way to set up is similar to the two above products.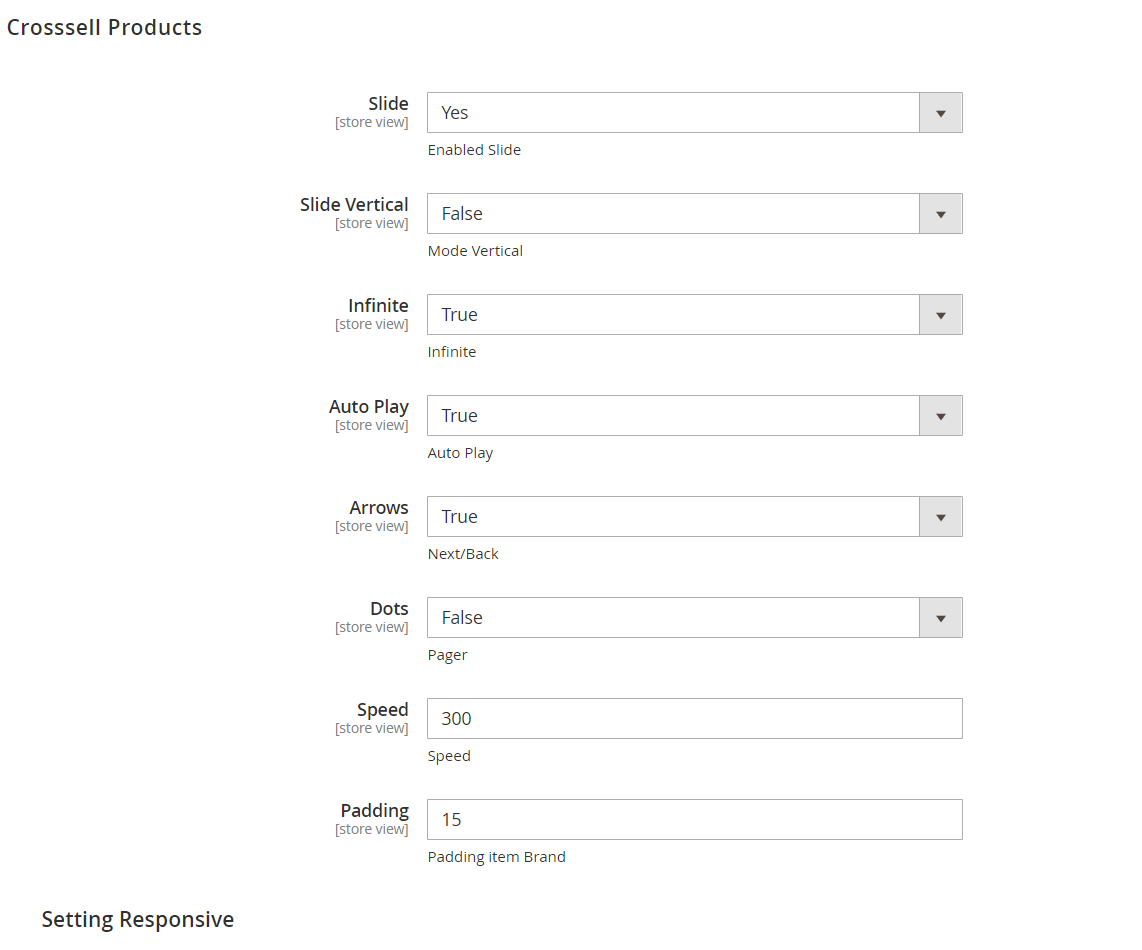 Recent Order Notification Products
Can be useful to reach customers' attention but also it can be harmful and give negative experience for your customers. You can change the speed and also responsive for mobile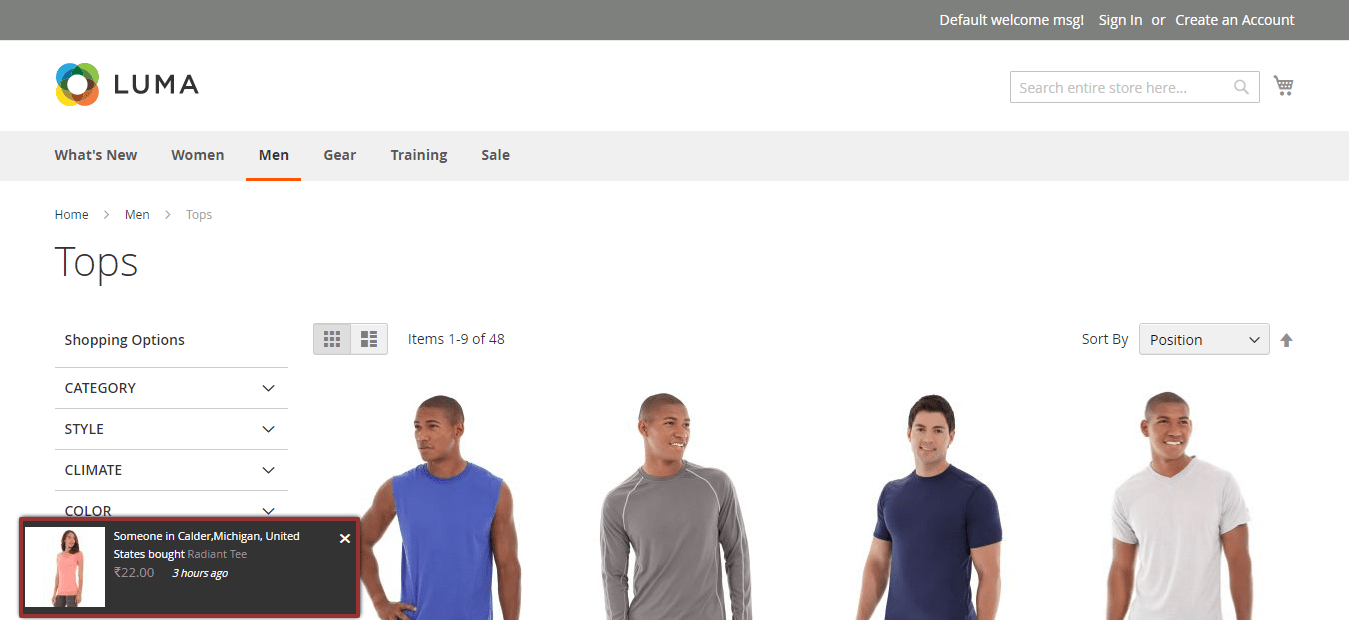 Example of Recent Order Notification Products
Labels

A label will appear on the top-left of your products' image. Like this: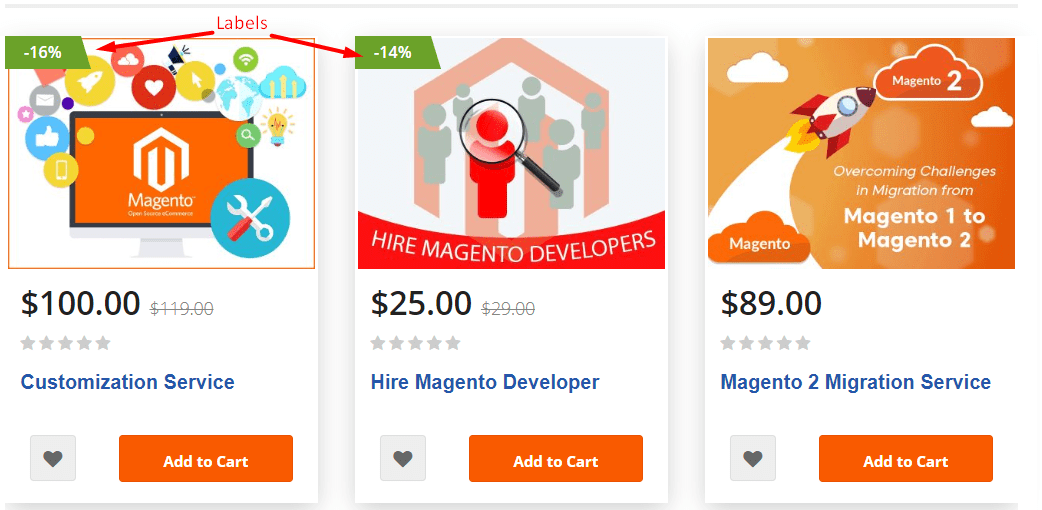 Time for Sale
A countdown timer will show on the bottom of your products when you turn it on, it can pay the attention of your customers and give them the waiting feeling to the sale. Everyone loves a discount.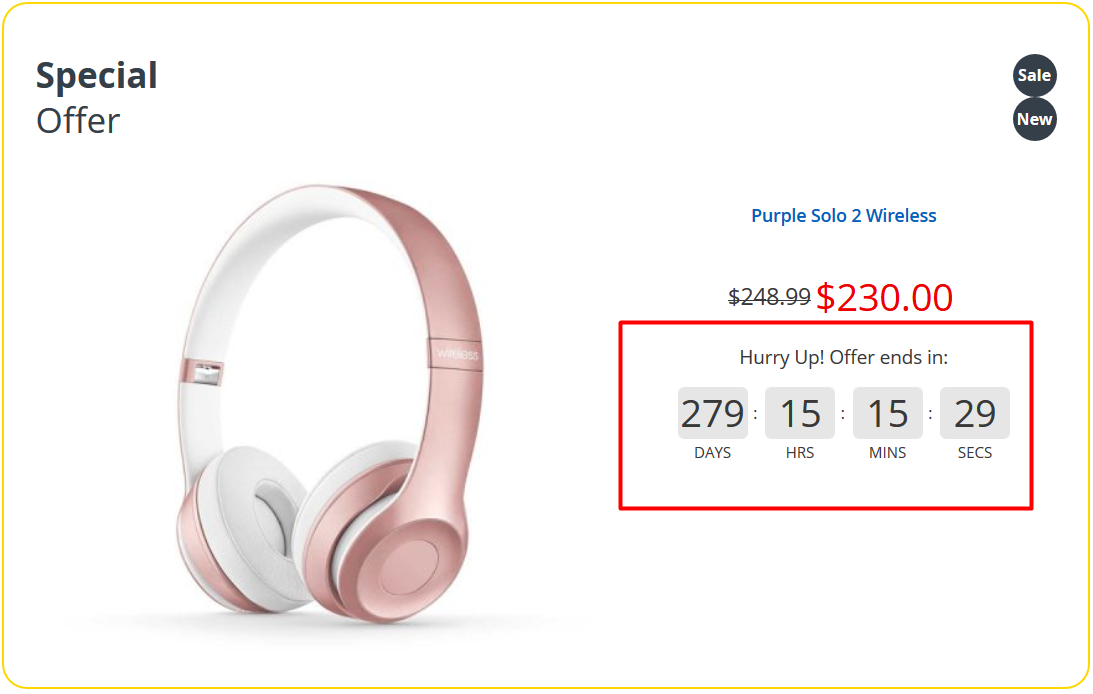 Category Search
Like its name, enable it, and customers can search category
Newsletter Popup
A great way to introduce your products to customers. But notice that you can hurt their experience if you give a terrible popup.
Fonts
You can choose the font (font size and font family) for your website and also can preview it.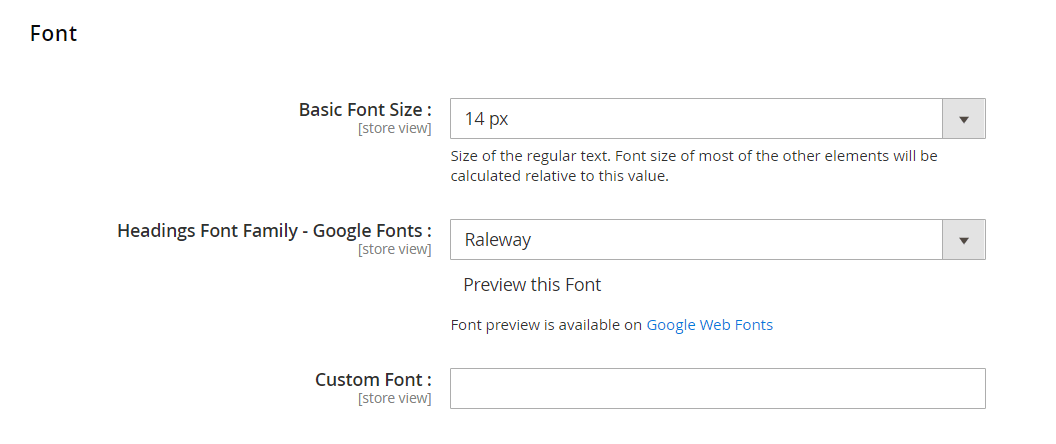 As you can see, 12 sections above all support you to make your theme layout friendly and seven out of them support your marketing strategy.
2. Color themes
Next is color themes, it gives you the ability to customize color, including base color, header color, etc.


It also has Mode Developer Edit Selector, you can enable it on the advance setting.
The custom color interface: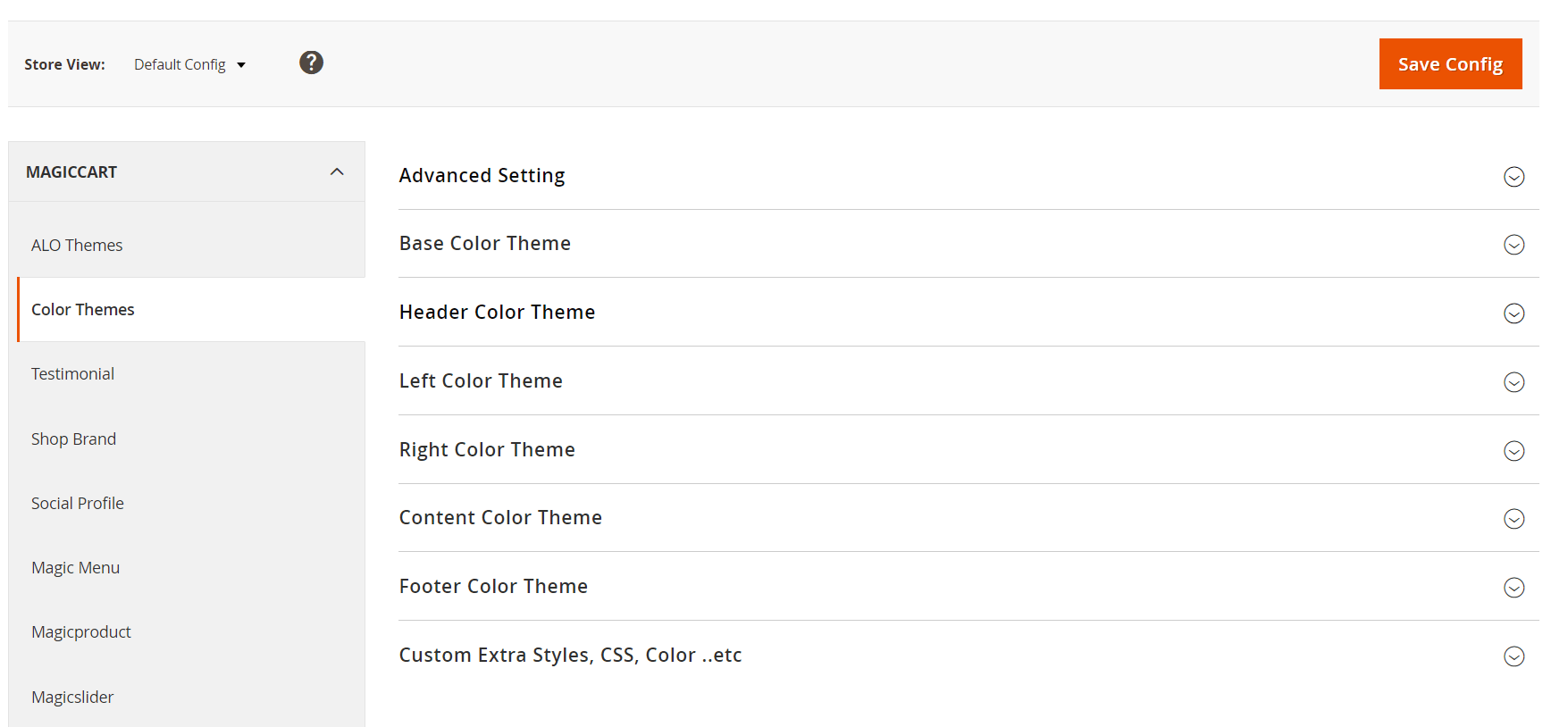 3. Testimonial
You can set Testimonial to your product without any third-party extensions

4. Shop Brand
5. Social Profile
Alothemes provide you customization to connect your customers with your social network: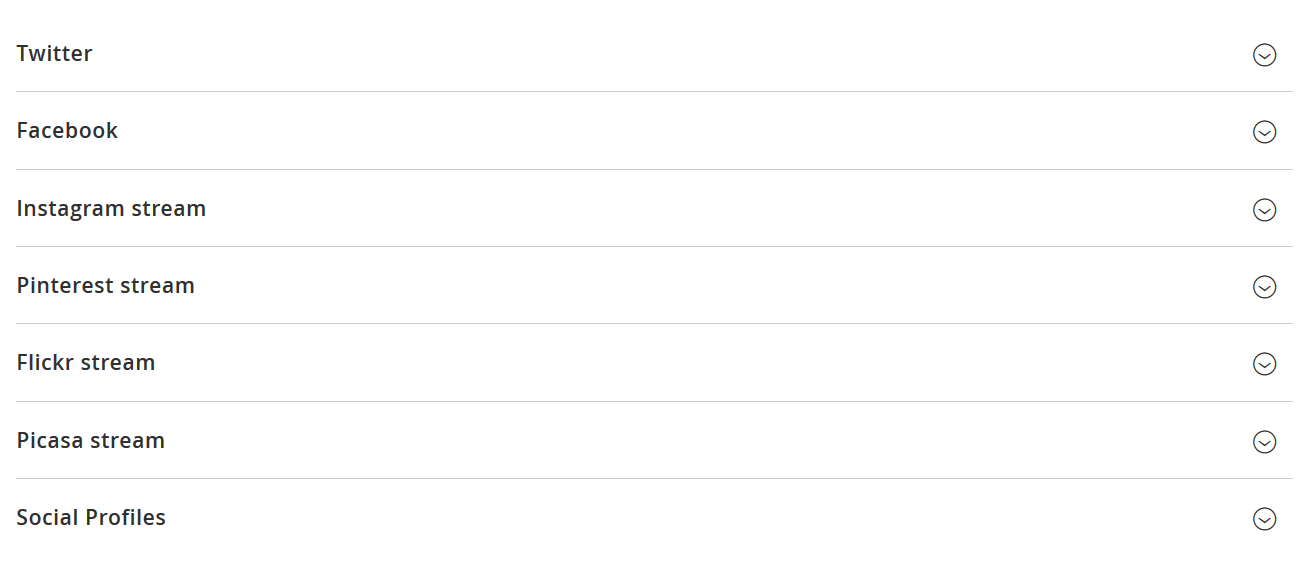 6. Magic Menu
You can customize your Menu here, including Top Menu, Vertical Menu, and Accordion Menu.

7. Magic Product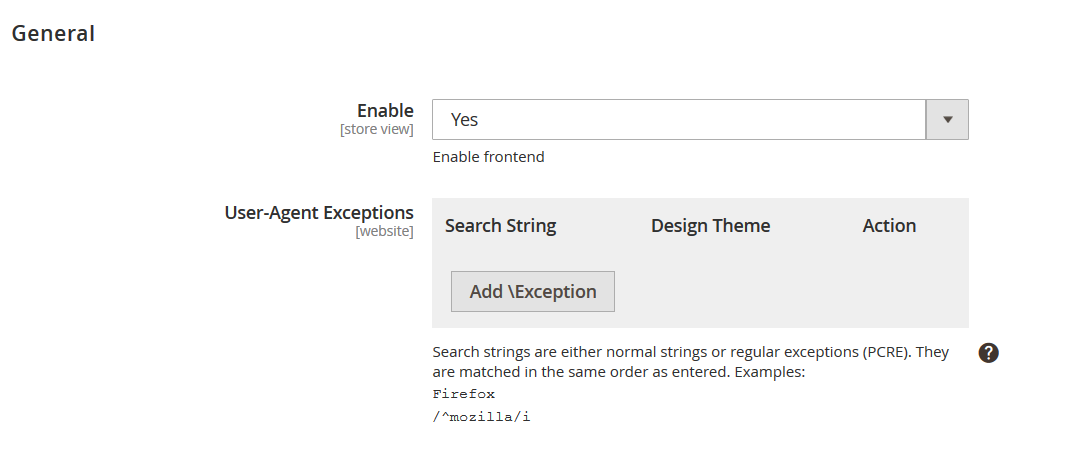 8. Magic Slider

Alothemes, who is a specialist in Magento and web development, provide you friendly, responsive themes. You can check out the features by visiting our demo site