Posted:
February 04, 2020
Magento is a stand-alone eCommerce platform that serves you with lots of basic to advanced features for managing your online store. It has all the necessities that a merchant may need to kick start his or her online venture, whereas, with the passage of time, as the sales grow, the administrative duties also increase.
To manage them easily, I am sharing some of the valuable tips in this post. I hope this may help.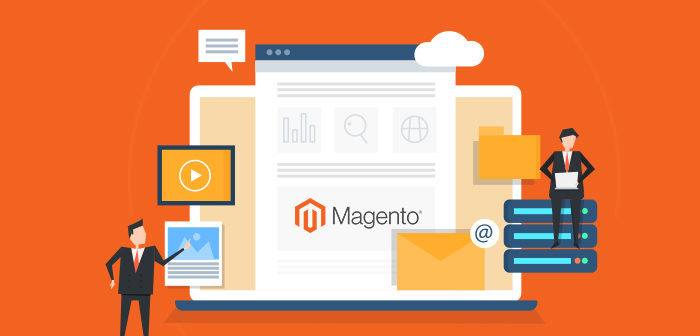 1. Add custom fields to checkout
Asking for specific information or instruction from customers is difficult when they are about to checkout on your Magento Store. They may try to interact with the sales and support team, but the limited functionality may not allow them to communicate effectively. To sort the issue, you can customize the checkout page with relevant fields to acquire information while taking orders. This will reduce any inconvenience in understanding customer requirements.
2. Duplicate categories
If you intend to add a complete series of products similar in nature to the existing one, you can create them by copying them. With the help of tools like duplicate category, you can copy parent as well as child categories with a few clicks. You can utilize the feature to set up multiple stores by easily duplicating categories along with product relations.
3. Create Product FAQs
Your customers may not make a purchase decision unless they are clear about the product, its feature, and practical usage. A product description often includes all the details, but the customers still got stuck at a point that is not addressed in the content. As a result, they may try to contact your support team via a contact us form.
For you, it is difficult to listen and reply to each repeated query again and again. To save your time, you enlist all the frequently asked questions, write their brief answers, and display them on the product page. This saves you and your customers' valuable time in finding facts about the products
4. Organize orders
Managing orders is difficult specifically when a higher number of customers are prone to make mistakes while placing orders. Usually, you are not provided with the authority to edit an order i.e. you are left with the only option to delete the order and ask the customer to order again. To simplify the entire process, we suggest installing Magento 2 Edit order extension as it empowers you to make multiple changes in orders without nullifying them.
5. Put tutorials as product attachments
The design and layout of a landing page often restrict the store managers to provide tutorials and instructional content. They add the text and images and left with little space to highlight additional content. To make better use of the product page, you can upload user guides, manuals and other useful documents as downloads in a sidebar. You can seek help from various tools and extensions that allow uploading a variety of file types such as PDF, Doc, XLS, PPT, etc.
6. Enable Out of stock notification
Going out of stock surely results in a major decline in conversions. The moment a customer finds that a specific product they need the most is not available, they try to leave your store without giving a second thought. To make them stay and return, you can enable the 'out of stock notification' option on your products.
This encourages your potential customers to subscribe and receive a notification as soon as the product is available back in stock. With this strategy, you may not be required to manually send emails to your customers about a stock refill. They can automatically be informed. You save the struggle plus the conversion too. The feature is not available in Magento by default. So, you will have either to ask for a code or install a plugin for it.
7. Incorporate Product Recommendation
Upselling and cross-selling are the finest techniques in increasing your store revenues. You may not get any physical representation on these virtual landing pages to suggest relevant products to the customers and make them add these to the cart.
For this, you can incorporate a product recommendation engine that analyses data of your store users and customers to suggest products bought together. On the other hand, you can configure simple tools that suggest products of the same category to the users.
8. Use one-step checkout
A conventional checkout page comprises multiple pages that may create difficulties for the consumers to fill details in parts. You can replace it with one-page to reduce load time on checkout and provide a hassle-free shopping experience to users.
Final thoughts:
Managing a Magento-powered online store is not difficult if you set its foundations right. If, however, you missed some of the mandatory features, you can have them with the installation of extensions.
Adding custom fields to the checkout and product FAQs, duplicating category for setting up another store or product line, and organizing orders and information stock refills are some of the ways that may help you better manage your Magento store